Your daily trend radar - innovative startups, emerging trends and business ideas you don't want to miss out. Sign-up and always be ahead.
February 25th - 3 minutes reading time.
Good morning! we found a nice quote:
"It's a fool's errand, it's financial anarchy; somebody is going to get hurt"
Ross Norman
The power of fintech ventures, in this case specifically the power of low commission trading apps, has delivered a toxic curveball to the financial trading elite. Millions of retail traders have placed bets against the general market sentiment and put elite hedge funds in severe financial jeopardy. The irony is that now and maybe for the first time in history hedge funds file complaints against retail traders… Is this the right way to do it? Possibly not but it definitely shows the power technology and software can bring to our underbanked & excluded society.
Funding stat of the day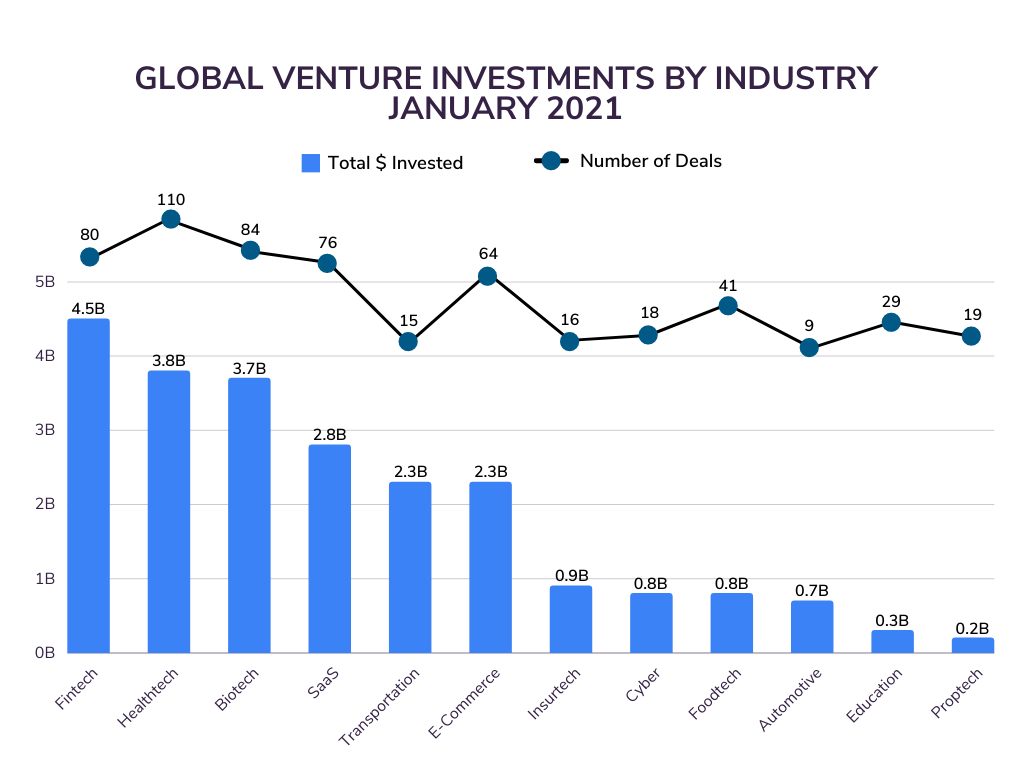 Source: Shoto funding database
Fintech investments are booming in January 2021. In over 80 deals, more than USD 4.5B have been raised with Robinhood, the trading app, at the centre of attention. It is followed by healthtech, transportation and e-commerce which all raised more than $2b.
Startups of the day
Oreltech, Tel Aviv, (IL) & Berlin (GER)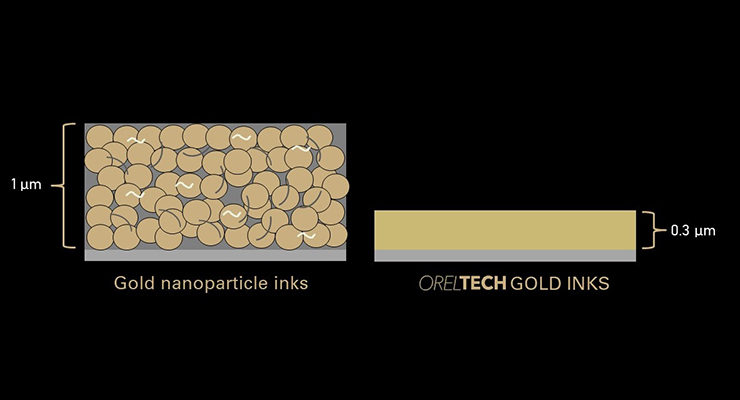 Source: inkworldmagazine.com
Israel based Oreltech is focusing on disrupting the field of electronics printing, which is a recently established industrial niche for manufacturing of electronic devices. These could range from solar cells to medical devices to touch screens and displays.
Why it matters: The team has developed an innovative technology to deposit metallic layers on surfaces, which lowers the costs of production for each individual device. Furthermore, the novel process makes use of Oreltech's proprietary ink, which provides long-term energy savings.

Pros: The team around Oreltech and their background as researchers gives Oreltech a competitive advantage over their competitors.

Cons: Even though the market around printed electronics is expected to grow 20% CAGR, the field attracts more and more bigger players, which will complicate the work for startups such as Oreltech.

Our Take: Oreltech is a startup with a research-focused background and is being run by several smart PhD's, thus it shows us that both academics and the startup world can go hand-in-hand together. We like that they have both their disruptive technology as well as the environment in mind while developing this startup.

Newness factor: 4 out of 5 ⭐ - We think this is a very cool and new technology, however since the team is pre-revenue and has not yet been able to validate product-market fit -> 4 out of 5.
CutBackCoach, San Francisco (USA)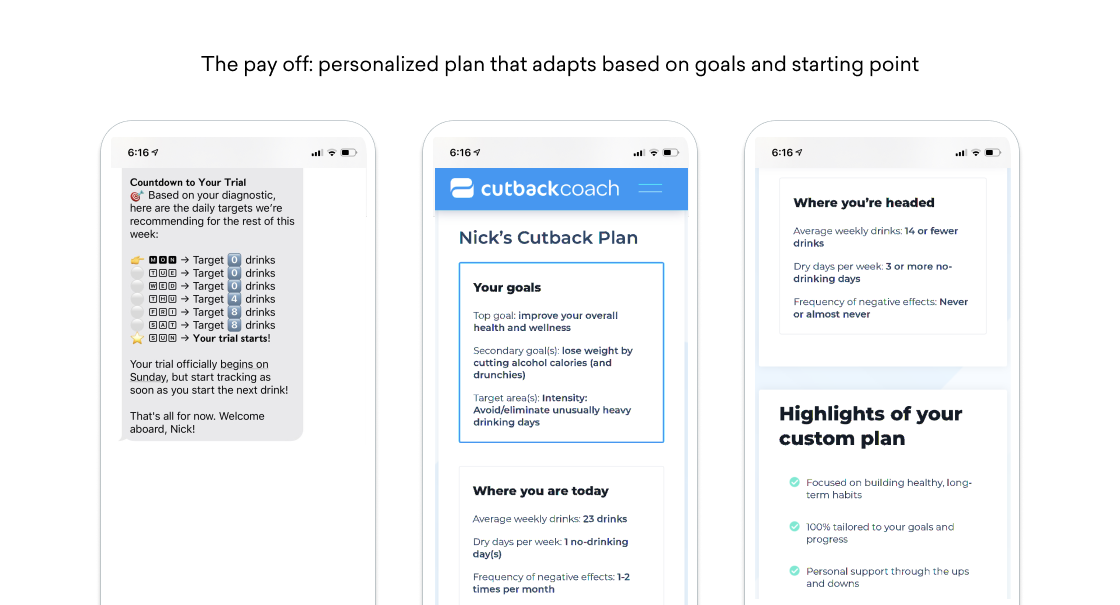 Source: inkworldmagazine.com
San Francisco based startup CutBackCoach offers a custom plan based on your current drinking habits and goals with the ultimate motivation of reducing excessive alcohol consumption.
They send you daily via text message to help you track progress and stay on target. For the further roll-out, CutBackCoach has recently raised $3.1M in a seed round.
Why it matters: 33% of US adults are categorized as excessive drinkers, yet fewer than 1% get help to improve their drinking habits.

CutBackCoach believes there is a huge gap in the alcohol health market for the millions of consumers who enjoy drinking and have no desire to quit entirely, yet could nonetheless benefit from building a healthier relationship with alcohol.

The app is easy to use, SMS is a great features to drive habit formation but, pricing and monetization are unclear. Also, how is this sensible data stored and used?

Our Take: Alcohol consumption has increased during the pandemic. And CutBackCoach definitely fills a large void for consumers who know they drink a lot and need to cut back. It is not clear that this will fly, since it touches a "taboo" zone for many people. But we applaud the effort!

Newness factor: 4 out of 5 ⭐
Get smarter in just
3 minutes
Your trend radar - innovative startups, emerging trends and business ideas you don't want to miss out. Sign-up and always be ahead.