Your daily trend radar - innovative startups, emerging trends and business ideas you don't want to miss out. Sign-up and always be ahead.
March 3rd, 2021 - 3 minutes reading time.
Good morning!
Today is Wednesday, also called "hump day" 🐪, or "Bergfest" in German. Happy sliding towards the weekend!
Topic of the day:
🧑🏻 Deepfakes.
Markets at close
| Markets | | Feb 26 | |
| --- | --- | --- | --- |
| NASDAQ | -1.01% | 13,452.95 | Points |
| EuroStoxx 50 | +0.10% | 3,710.34 | Points |
| Shanghei | -1.21% | 3,508.59 | Points |
| Bitcoin | -1.93% | 47,605.32 | USD |
| ETH | -3.31% | 1,475.58 | USD |
| LTC | +0.81% | 172.01 | USD |
In Europe markets close almost unchanged with investors waiting on further development of the interests rates. Simultaneously, in the US, investors looked towards the US congress approving another stimulus package. Cryptocurrencies trade on the level of previous days.
Social Media
Deepfakes on TikTok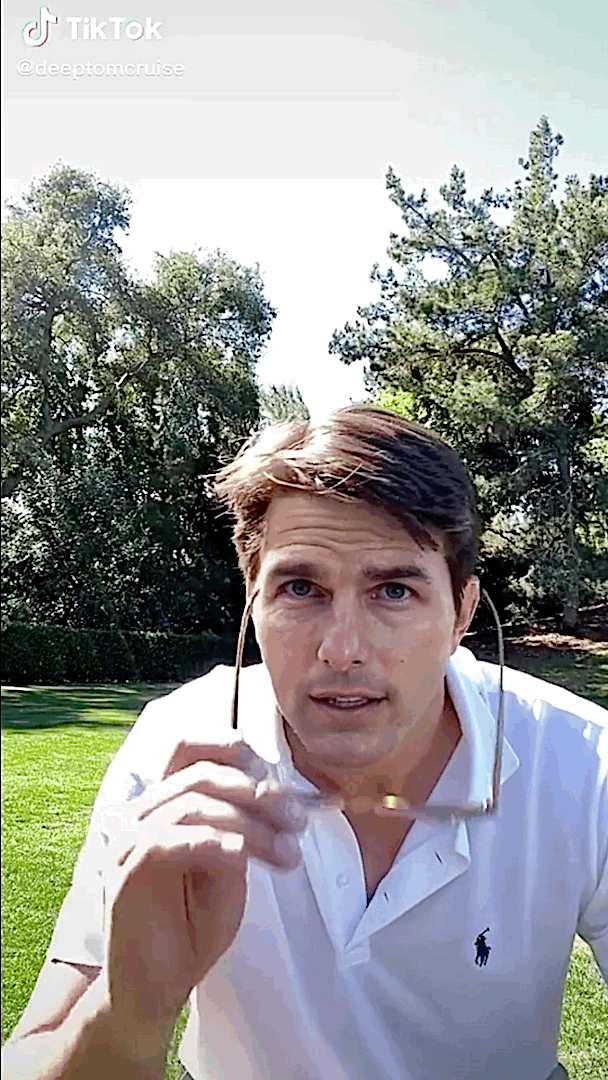 Source: Tiktok
Deepfake (= Deep Learning + Fake) is a technology which can create a very realistic but fake image or video of any person. The tech is very powerful and easily accessible at the same time.
Now, people are starting to use this technology on social media accounts to create a buzz, get followers, get rich. You know that kinda stuff...
A deepfake account of Tom Cruise is currently going viral on TikTok, which shows a fake version of him swinging a golf club or playing with a coin right in front of the camera.
The very realistic clips are fooling millions of people who started following the account and liking the pictures. Only small details, such as minor glitches of the mouth when taking on the sunglasses unveil the artificial nature of the character.
Why does this matter? This is concerning on two levels. Firstly, it can be questioned whether this kind of account is allowed under TikTok's terms of service.
Secondly, and more importantly, when looking at the bigger picture it shows how the technology of creating deepfakes can be used to deceive people on social media.
Probably we will see that these kinds of accounts will explode across all social media accounts in the coming months.
Our take: It will become more important as well as more difficult for platforms as well as legislators to ban the use of deepfakes for misleading or fraudulent purposes. The detection of deepfakes itself could become a large scale industry following the increasing use of alternative content creation methods.
Technology
Deepfake AI, Microsoft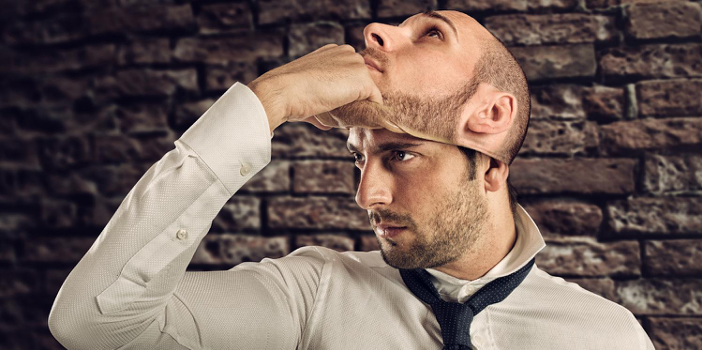 Source: Twitter
The growing number of deep fake content on the internet is alarming and AI powered analytics solutions are currently the most promising way to counteract the issue. Microsoft recently launched an AI powered tool, which is able to spot computer manipulated images and videos.
The tool works by trying to detect giveaway signs that an image or video has been artificially generated, which might be invisible to the human eye.
Currently the service is still in its testing phase and is not able to process live video or photo streams yet. However Microsoft is planning to push additional features and live capabilities in the coming months.
Why it matters: Deepfakes pose a real threat to identity management and identification processes. Also, misleading and manipulated content in social media has the potential to impact both government and legislation. Any technology to counteract this development is of great importance.
But: The regulatory requirements vary from country to country so scaling the service to global reach will be very complex. To make matters worse, Vauban is operating out of the UK, which means they have just lost their easy permission (passporting rights) to offer their services across Europe due to Brexit.
Our Take: WDeepfake technology is advancing rapidly and there is a risk that analytics tools become outdated quickly. There are separate systems to help content producers add hidden code to their footage so any subsequent changes can be easily flagged.
However, developers of deepfake spotting tools need to be incentivized so that their development speed matches the one of the fakers.
Get smarter in just
3 minutes
Your trend radar - innovative startups, emerging trends and business ideas you don't want to miss out. Sign-up and always be ahead.