Your daily trend radar - innovative startups, emerging trends and business ideas you don't want to miss out. Sign-up and always be ahead.
March 11th, 2021 - 3 minutes reading time.
Good morning and happy Thursday!
Did you know that a bolt of lightning contains enough energy to toast 100,000 slices of toast? Crazy, right?
If you consider that each bolt of lightning contains more than 5 billion joules of energy, then the average 1,000-watt, two-slice toaster could be powered for 84,000 minutes with just one strike. That's just enough time to toast about 100,000 slices of bread, bagels, English muffins—whatever you prefer.
Funding stats of the day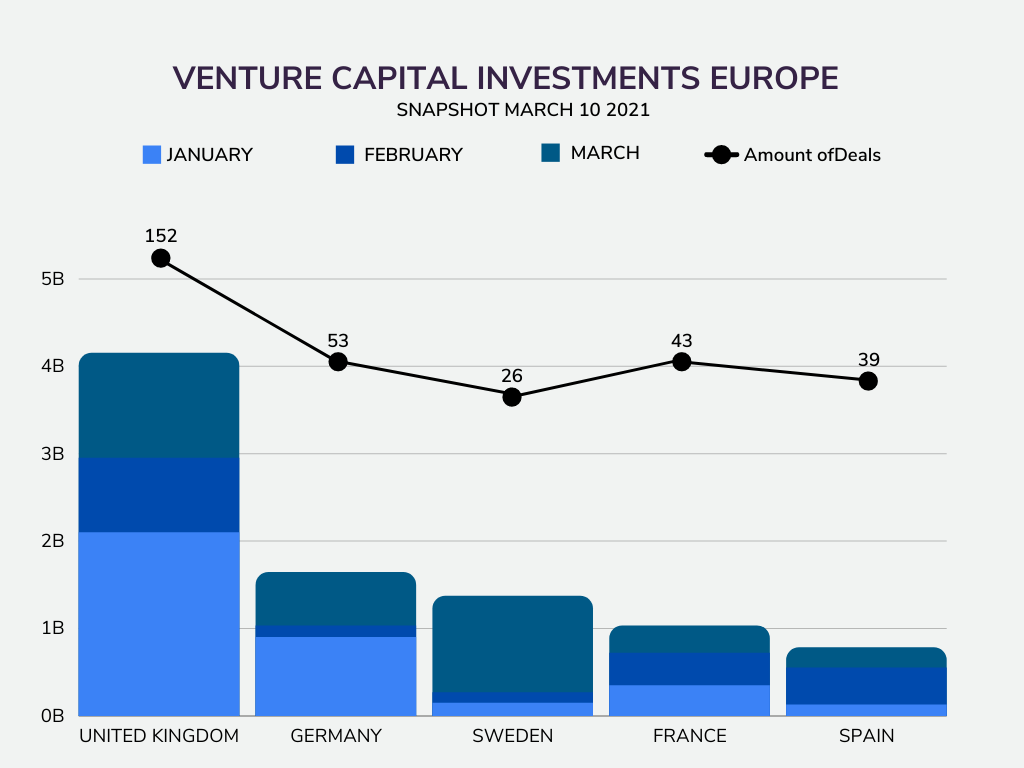 Source: Shoto
We looked at the European Venture Capital investment stats for the quarter to date and March is on its way to becoming a record month for venture capital in Europe. In almost all of the biggest European VC markets, the March investments are exceeding the February investments already and we are only 10 days in.
Here is what we found: The United Kingdom is leading European VC investments with an aggregate $4.2B across 152 deals, followed by Germany with $1.7B in 53 deals. In Sweden, the mammoth $1B deal of Klarna has pushed the Scandinavian country into the top 3 in Europe. Similarly, the $215M deal of the Paris-based Vestiaire Collective has pushed France above the billion dollar mark, in front of Spain which has achieved an aggregated $0.8B across 39 deals this quarter.
Startup of the Day
Actio, Berlin (Germany)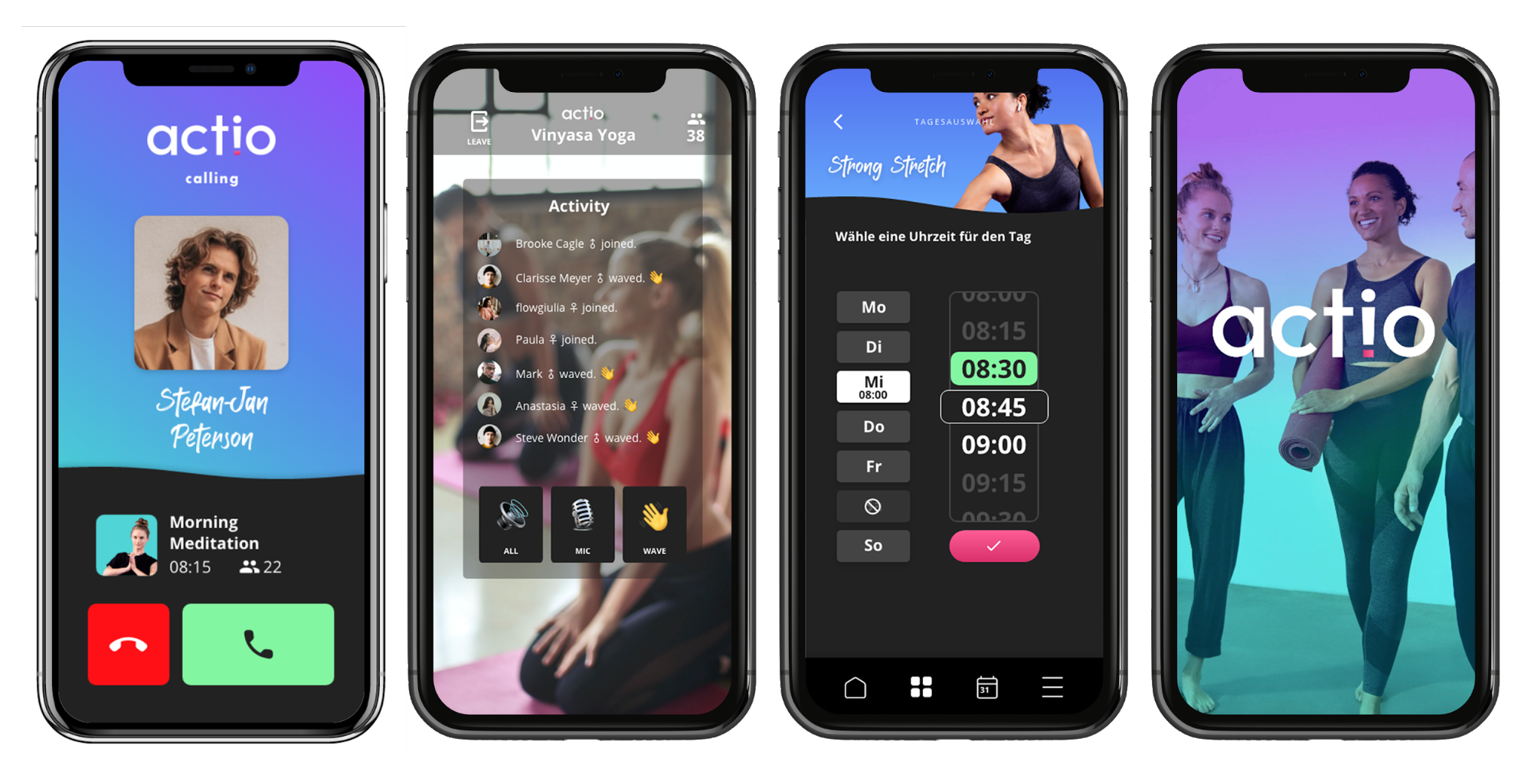 Source: actio
Ever quit a workout session? This app keeps you personally reliable when it comes to your physical and emotional wellbeing!
What's the deal: The Berlin-based startup Actio helps its users pick up new, long-term habits to optimize themselves and their lives. You know the problem: We pick up a new habit such as working out, meditation, or simply taking a moment for ourselves - but after a few weeks we catch ourselves quitting on the new resolutions.
Actio, which launched its app in December 2020 and recently received a substantial seed funding of $10.5M, offers live fitness, meditation and yoga classes online. But unlike other apps, the coaches call users before their sessions start in order to remind and to motivate them to take part.
Why it matters:
Both physical and emotional wellbeing can be considered cornerstones of living a healthy and fulfilling life. Other apps in this space, albeit with a more classic approach to motivating their users, have experienced substantial growth. Headspace, Calm and MyFitnessPal can be considered the biggest platforms with combined downloads of 200M+.
Our Take: With Actio's recent seed funding round, there are plans to expand the product offering to pregnancy topics, nutrition workshops and seminars for people who want to quit smoking. The question remains whether Actio has created a product or a feature.
Numerous competitors are adopting a similar 'call-to-action' feature in their apps, and could become a challenge to the Actio team and their founder and CEO Nikita Fahreholz.
We are optimistic that the market around those solutions will continue to grow in the long term, with more people looking for active support in achieving their physical and emotional goals.
The market is very competitive; however, it can sustain a large number of players and offers substantial upside potential. We want to see more innovative platforms emerge.
Snippets
🤖 Mysterious Robot: Amazon has more than 800 employees secretly working on a new home robot named "Vesta". An Echo on wheels and with arms? Deep dive here →
💸 Great ROI: Not all startups are equal. Automation startup Zapier reached a whopping $5 Billion evaluation with a "tiny" $1.3 Million funding. Deep dive here →
📱 Perfect Shitstorm: T-Mobile US is under heavy criticism. The company updated their privacy policy recently and will start sharing their customers' web, mobile-app data with advertisers unless they opt out... Ouch! Deep dive here →
Get smarter in just
3 minutes
Your trend radar - innovative startups, emerging trends and business ideas you don't want to miss out. Sign-up and always be ahead.