Your daily trend radar - innovative startups, emerging trends and business ideas you don't want to miss out. Sign-up and always be ahead.
Intro
Good morning! Happy Wednesday 🥳!
Today's newsletter has a strong focus on positively impacting our planet. Changing consumer behaviour, mainly driven by Millennials and GenZ, is fueling the market for companies that have winning business models, and solve the planet's biggest problems.
The market opportunity is massive, and entrepreneurs can apply "green disruption" to pretty much any kind of product category and industry. Let's name two ideas to spark your imagination for today:
Water reducing faucets, shower systems and new ways to clean clothes.
Regenerative agriculture to build soil health, enhance water retention, and sequester and abate carbon.
Snippets
💣 NFTs: The self-proclaimed "Technoking of Tesla", Elon Musk, is now pushing Non-Fungible-Tokens (NFT) - we've covered NFT in previous Newsletters His tweet about him selling a song about NFT as an NFT is now being auctioned, and bidding has already reached $1M. If you would like to participate: ! Place your bid here →

🍅 Deserts: Until now, growing tomatoes in the desert all year long was not possible due to extreme heat in the summer. After a successful proof-of-concept, the UAE agritech start-up raises $50M for expansion. Deep dive here →

🌳 Farming: Rural farmers in Africa and Southeast Asia are notoriously underbanked due to lack of identification, credit histories and weak connectivity infrastructure. Digital cash could be the primary driver for the next green revolution. Deep dive here →
Startup of the Day
Orbital Systems, Malmö (Sweden)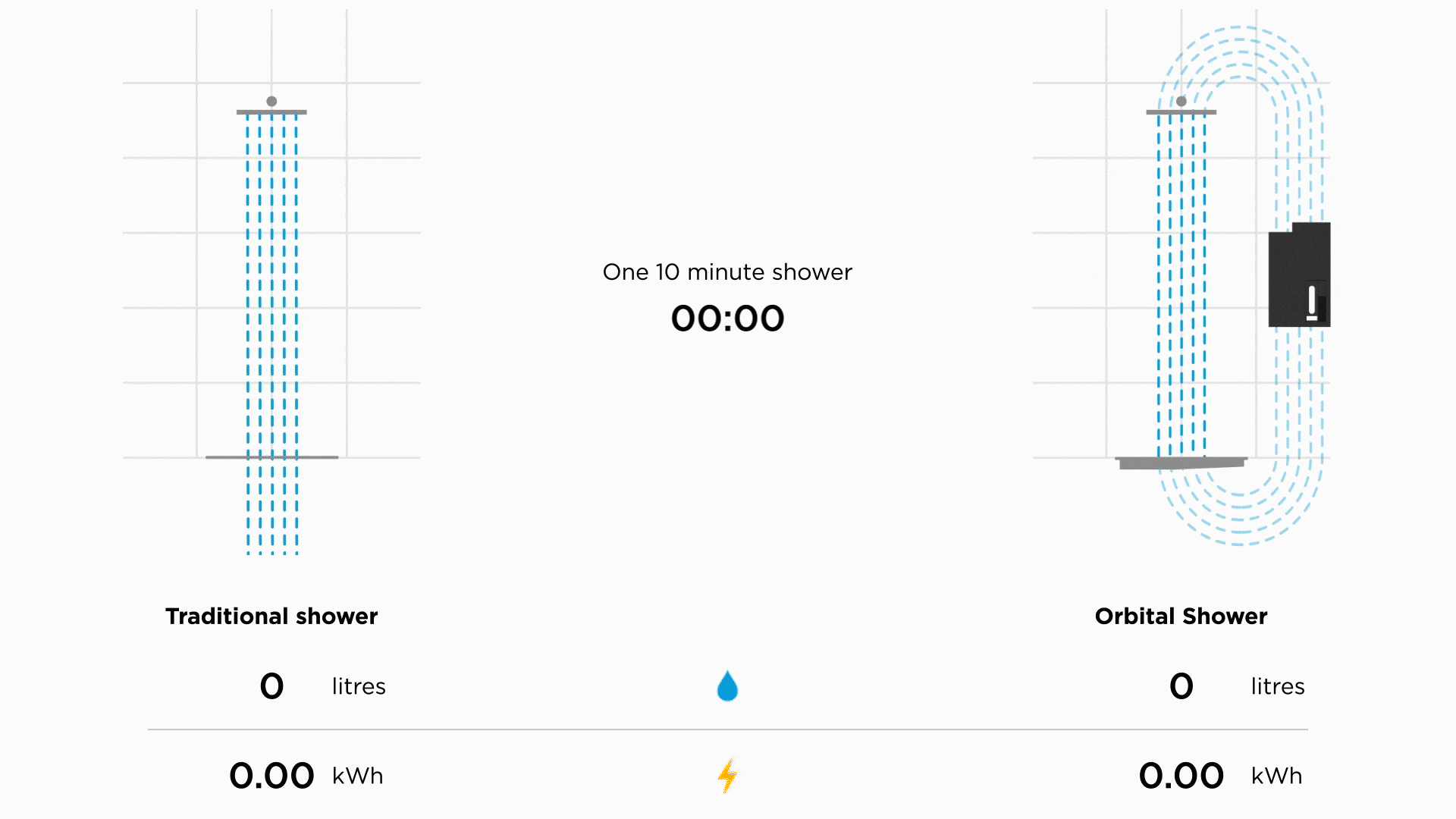 Source: Orbital Systems
No need to lose water while showering anymore! 🚿
What's the deal: Saving water while showering…(?) 😳. The Malmö-based startup Orbital Systems has developed a circular shower system that essentially uses re-purification technology to recycle shower water in a closed loop.
While a 10-minute ordinary shower uses and "wastes" approximately 120 litres of water, the Orbital Shower claims to save and reuse around 90% of that. The shower ejects contaminated water and purifies the non-contaminated water through UV light technology and a self-cleaning procedure to remove potentially harmful bacteria. We tested it: The water is even cleaner than the water coming out of your tap!
Why it matters: Besides the resourceful water usage, the orbital shower promises significant savings in power. Using digital technology, the water saved in the loop only needs to be reheated rather than heated from scratch, which, according to the company, saves up to 80% of the energy.
The orbital shower starts at approximately €5,000, which is around the price one would be paying for an Italian or Scandinavian designer shower; therefore it is, of course, not affordable for everyone.
Our Take: We like Orbital Systems' approach towards a resourceful use of water and energy. Unfortunately, the relatively high price tag for their technology means it is not suitable for the mass-market.
So far, primarily hotels and selected individuals belong to the startups' customer group. The company's last funding round in November 2020 ($24M) was aimed at optimizing the technology in order to make it more accessible for the broader public.
We love to see more planet and life-changing solutions that are attainable for everyone. The market for these products is massive, and adoption (especially by Millenials and GenZ) is increasing fast.
Water Cooler Knowledge
It's always essential to have some WaCKTM at hand to impress your colleagues!
Check this out:
People stash their mobile phones in the back pockets of their jeans all the time. This is why Samsung has a robot that is shaped like a butt, and yes it wears jeans. All it does is sit on phones repeatedly to test bending and durability and to make sure they can take the pressure.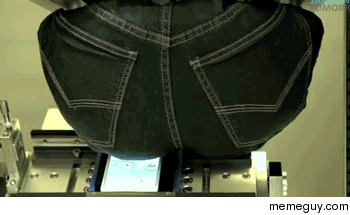 Get smarter in just
3 minutes
Your trend radar - innovative startups, emerging trends and business ideas you don't want to miss out. Sign-up and always be ahead.