Your daily trend radar - innovative startups, emerging trends and business ideas you don't want to miss out. Sign-up and always be ahead.
Intro
Good morning! Happy Thursday 🥳! The NFT craziness continues. A 1626 x 1957-pixel image of Grumpy Cat was sold for a whopping $78,593.79. Maybe we should start selling this newsletter as an NFT 😱
Snippets
💰 Startups: The Austrian-based startup Bitpanda, a crypto exchange, is the latest European startup to receive unicorn status at a $1.2B valuation, following a surge in cryptocurrency startups that, combined, have raised over $1.8B this year. Bitpanda aims to expand their offering across asset classes and take on other neobrokers that have experienced positive momentum during the pandemic. Deep Dive here →

✍ Creators: Facebook reports on a soon-to-be-launched platform that helps creators and writers monetize their newsletters and websites with subscriptions. The Menlo Park-based giant is making a move against Twitter's recently launched Super Follows, that allows users to monetize their follower base. Deep dive here →

📈 Trends: Live video shopping is on the rise, as digital marketers consider it a new and attractive way to reach and convert their audiences. The trend started in China, where the market is already estimated to be $170B. One of the major European stock-listed players, Bambuser ($Buser), now aims to offer in-store retailers a solution that will accelerate its growth. Deep dive here →
Startup of the Day
Hi Marley, Boston (USA)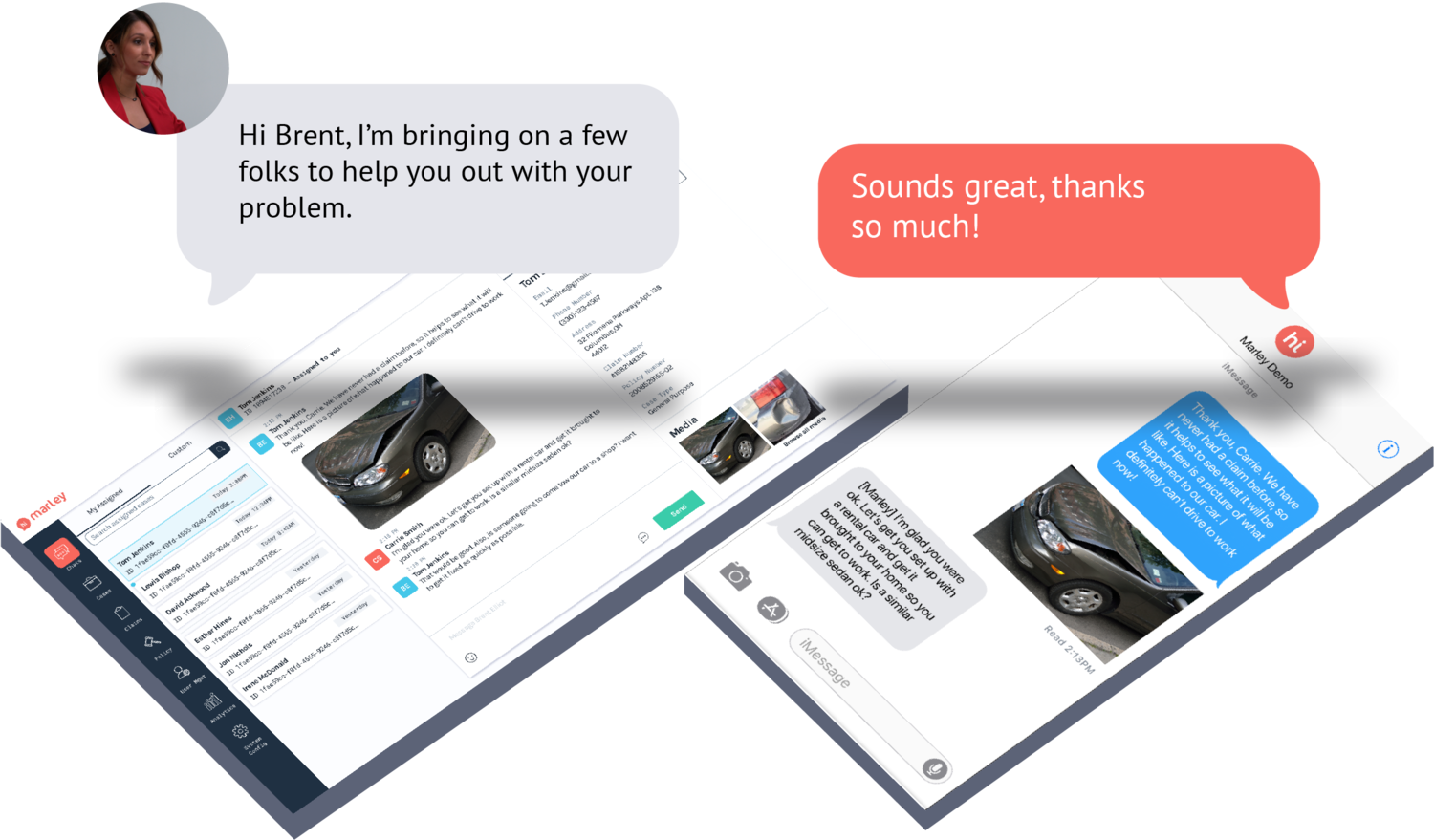 Source: Hi Marley
Finally - Communication with insurances gets better!
What's the deal: We all have come across a situation where we have to file a claim with our insurance company, and have been put on hold for a frustratingly long time, waiting to speak to a live person. This process is not a fun experience for consumers.
Well, Hi Marley, a Boston-based startup, has made it far smoother by modernizing communications in the insurance space, offering insurance companies a seamless way to communicate with their policyholders through text. Recently, the company has received a $25M Series B investment to accelerate product and growth.
Hi Marley brings a whole new experience through AI-enabled texting services exclusively for insurance carriers. With Hi Marley, you can now communicate with your insurance provider directly and handle all requests around claims, underwriting and policies through text.
Why it matters: This is the era of artificial intelligence designed to assist humankind. Busy routines make it difficult to access and understand complex and newly designed communication channels.
Customers prefer easy-to-go text messages, but insurance carriers have tons to deliver to achieve customer satisfaction. This is where Hi Marley plays its role and creates a situation where insurance providers are finally able to offer excellent customer support which, in return, makes clients happy.
Our Take: Millennials and GenZ are changing how companies interact with their clients, and text messages are establishing themselves as a prime communication channel. While many successful companies offer text message as a service, Hi Marley shows that you can cut through the noise by tailoring your product to one specific industry. There is room for more 'text messages as a service' companies that want to offer the perfect product for a particular use.
Work Booster of the Day
Former colleagues often state in interviews that Steve Jobs, in their opinion, was the most focused person on the planet. They also believe that this focus was a key element of his success. Check out one of his famous quotes on the topic.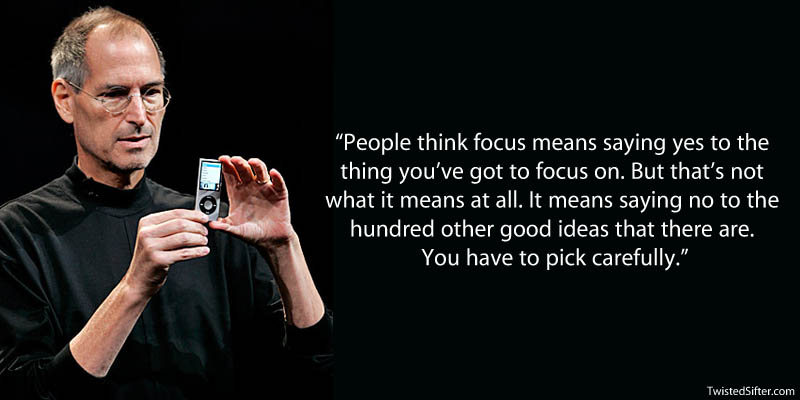 Source: twistedshifer.com
Get smarter in just
3 minutes
Your trend radar - innovative startups, emerging trends and business ideas you don't want to miss out. Sign-up and always be ahead.