Your daily trend radar - innovative startups, emerging trends and business ideas you don't want to miss out. Sign-up and always be ahead.
Intro
Good morning! Happy Monday! And of course a happy new year to all of our Iranian friends! 🎉🎊🥳
Topics today: #businessidea, #fundingstats
Snippets
🦈 Phone Sharks: Not paying your bills or loans in due time might have a new sort of consequence: your smartphone might stop working. That's what's happening in countries like India. There you might be obliged to install an app that controls your phone when applying for a loan. Deep Dive here →
🤡 NFTs (once again): You know the party is about to start when comedians enter the game. Famous actor and comedian John Cleese (yes, the one from Monty Python) sells a cute drawing of the Brooklyn Bridge as NFT. Bidding starts at $100, but you can "BUY IT NOW" for $69,346,250.50! Go, and get it! Deep dive here →
🔥 Social Media: Former President Trump will launch his own social network. His adviser Jason Miller told Fox News that Trump had meetings with "numerous companies" to return to social in two to three months. Deep dive here →
Business Ideas
A different way to start a business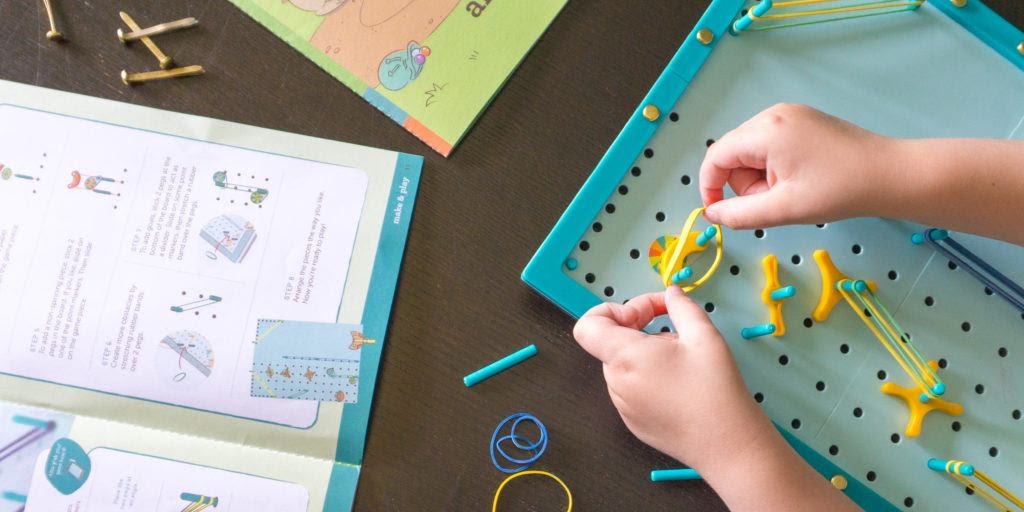 Source: NYTimes
Starting your own business is not the only way to become an entrepreneur. You could also buy a company which is for sale if you can afford it.
We want to start the week by showing you an attractive buy-and-build e-commerce opportunity. The business in question sells subscription boxes with high-quality children's arts and crafts kits.
The numbers look promising, with annual revenues of $320,000 and $130,000 in profit. The business was started in 2017 and has shown 100% growth in the last twelve months alone. The company is US-based; however, you could run it from anywhere in the world, given its lean operating structure.
The Covid pandemic fueled growth in the last twelve months. Still, this could be very interesting as a strategic acquisition or for someone looking to break into the e-commerce subscription market.
You will find more information about the business here →.
Disclaimer: This is not a sponsored post. We just like exciting business opportunities. And we know you do too! 🤓
Funding Stats
Global Venture Investments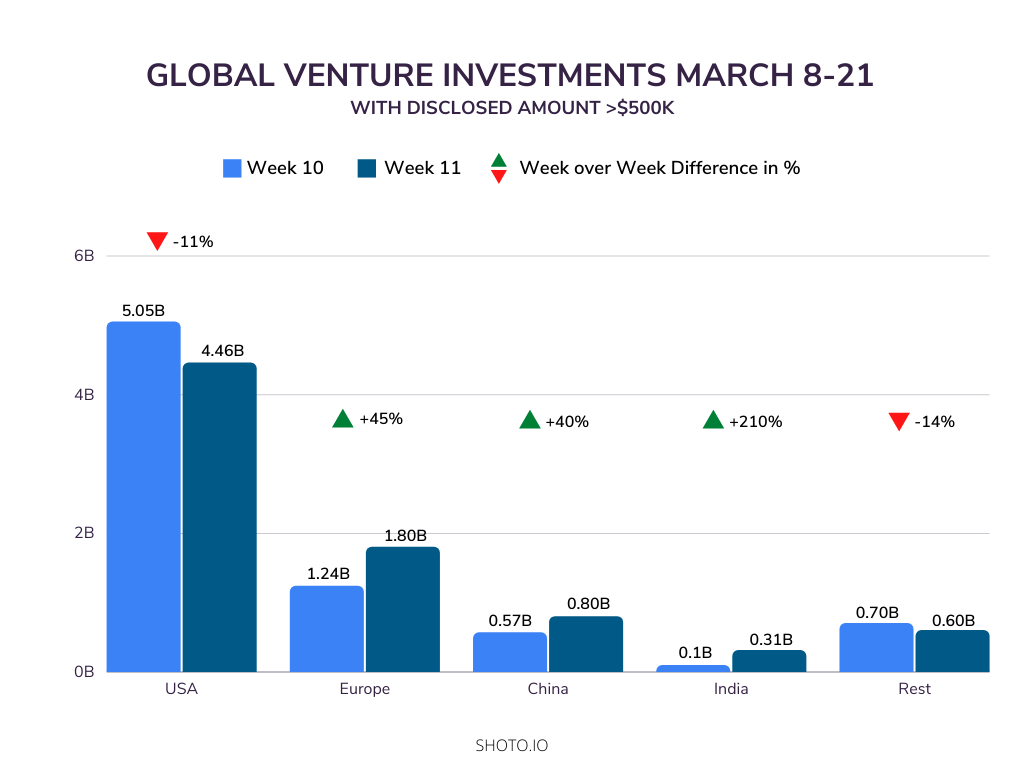 Source: shoto.io funding database
Last week presented an unusual view of the funding landscape. US funding declined 11% while Europe rose 45%, China 40%, and India even 210%. However, despite the slight decline, the US continues to lead significantly in total capital numbers. More than $5B was invested last week in the US compared to only $1.8B in Europe.
Get smarter in just
3 minutes
Your trend radar - innovative startups, emerging trends and business ideas you don't want to miss out. Sign-up and always be ahead.