Your daily trend radar - innovative startups, emerging trends and business ideas you don't want to miss out. Sign-up and always be ahead.
Intro
Good morning! Happy Wednesday! 🥳
About a year ago, financial markets hit their pandemic low points. What would be the current value of $1000 invested in different assets a year ago? Just have a look at the comparison below. Opportunistic assets win by far, but the classic investment options do not look at all bad.

Source: shoto analytics
Snippets - The Tech Edition
🛰️ Surveillance: Hiding is becoming increasingly difficult. Tiny satellites the size of a microwave oven are taking space by storm. Since they are small and cheap, many of them can be launched quickly, leading to a new level of detail that can be tracked back on Earth. Deep Dive here → (This article is paywalled. But: If you click "ESC" quickly on your keyboard the paywall will not show. No kidding!)
🦾 Facebook: Few know that Facebook has a Research Lab, where they're experimenting with new forms of human-computer interfaces (HCI). Currently, they are showcasing a wrist-based input: just like a smartwatch, but on both arms. With these devices, augmented reality applications like typing on a table instead of a keyboard can be enabled. Deep Dive here →
📺 Google: If you use the latest Chrome browser, you can try out a great new feature: real-time speech recognition in videos. Imagine you are watching a soccer game on Sky with no subtitles; this new feature will create those missing subtitles on the fly. Deep Dive here →
Startup of the Day
WeFarm, London (UK)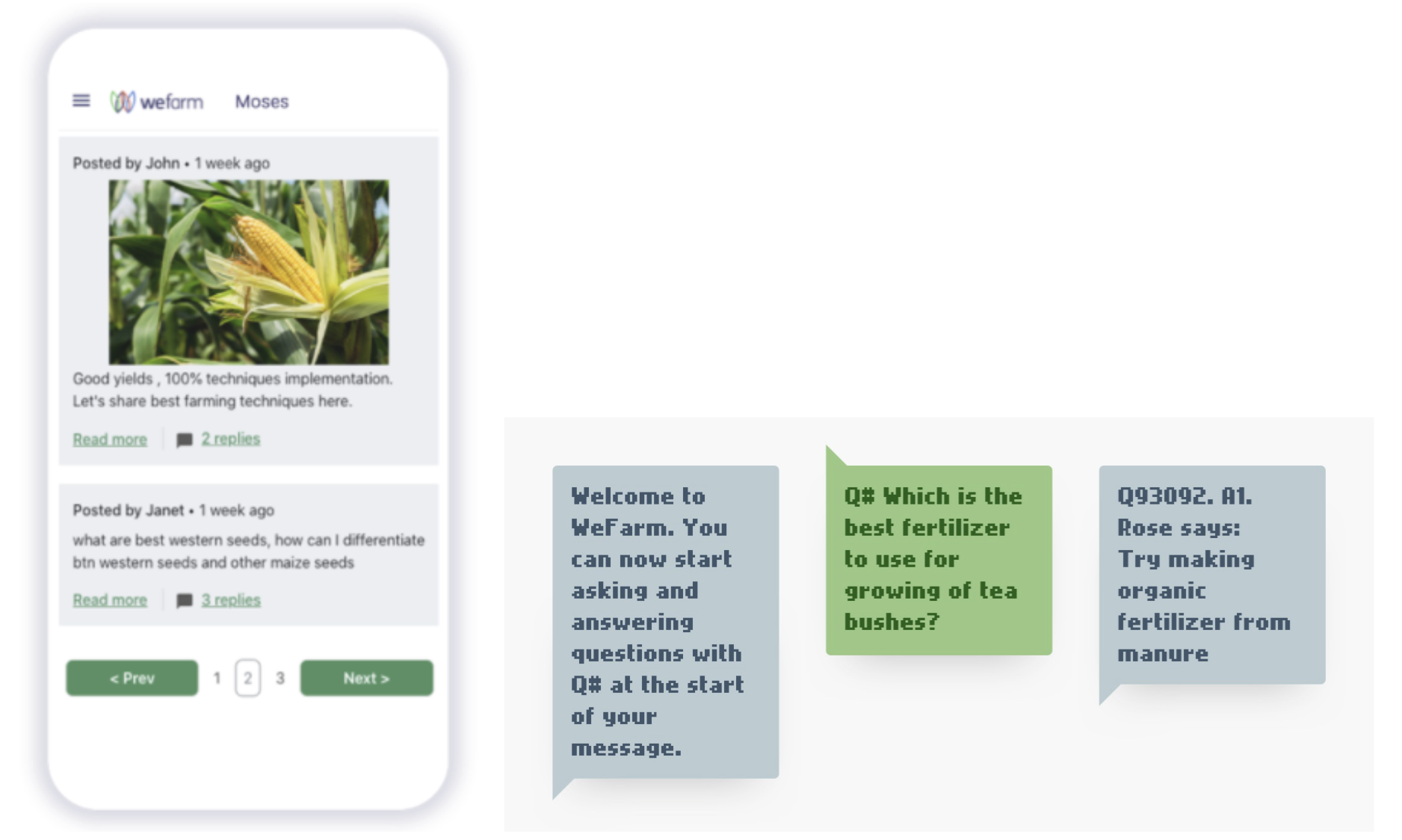 Source: WeFarm
Agtech startup Wefarm added $11M in funding to grow its service from 2.5M users to over 100M.
What's the deal: The London-based startup Wefarm is revolutionizing how independent farmers plan to meet each other, exchange ideas, get advice and trade equipment and supplies. Unlike other tech startups, Wefarm's platform and marketplace are accessible without the internet via the company's SMS interface. To date, 2.5M farmers, primarily in Eastern Africa, are using the app for daily conversations.
Why it matters: The agricultural industry is a multi-trillion dollar market, with over 400M independent farmers globally. So far, the digitalization of agriculture has primarily focused on improving tools and technology. With COVID, the need for essential services such as trading and communication that do not require physical interactions has emerged, and has led to the development of harvesting platforms and marketplaces for small farmers, not only in Africa but also in Europe and worldwide.
Our Take: By building a highly engaged platform and marketplace, the company has created the possibility to use analytics and artificial intelligence to unlock more significant potential for its users. With their most recent funding round, Wefarm aims to add a digital app to their SMS-based solution to reach more farmers globally. This step provides the company with the possibility to achieve scale in its massive agricultural market.
Get smarter in just
3 minutes
Your trend radar - innovative startups, emerging trends and business ideas you don't want to miss out. Sign-up and always be ahead.