Your daily trend radar - innovative startups, emerging trends and business ideas you don't want to miss out. Sign-up and always be ahead.
Intro
Good morning! Happy Thursday! 🥳
In today's newsletter: #spac; #nft; #crypto; #genz
Snippets
🏀 SPACs: WeWork has a colorful history, with a failed IPO, management wrongdoings, and steep losses of $3.2B in 2020. Guess what: Now WeWork wants to go public with SPAC, advised by basketball legend Shaquille O'Neal. Deep Dive here →
💪 NFTs: Snoop Dog and Lionel Richie jump on the NFT bandwagon. The duo has signed an agreement with Crypto.com to produce unique NFT art for the AvidXchange marketplace. Apparently, both are super excited, and Lionel is already in production mode with a limited 'All night long' NFT. Deep Dive here →
💣 Crypto Scams: The rising popularity of crypto assets has attracted many fraudulent companies, which pose legitimate players and try to defraud investors. Since 2020, they have successfully scammed investors out of $16B. This guide will help you to avoid crypto scams. Deep Dive here →
Micro Knowledge
Build Products for the "Selfie Budget" Army!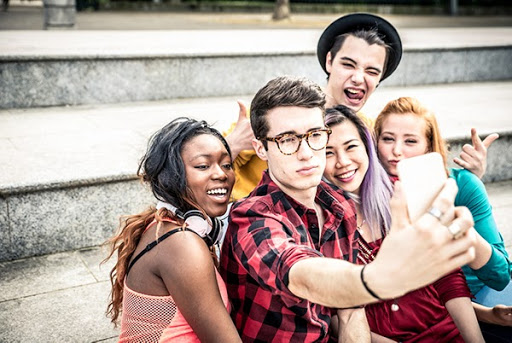 Source: mbuy.com
The generation called "GenZ" is already on the verge of becoming the defining force for future technology and products. Who is this generation? What are the key behaviors, and what products do you want to build for them?
The four critical behaviors of GenZ all center around one key element, which is the search for truth. As a result, GenZers like to express themselves individually and avoid any labels. They are keen to mobilize themselves for different causes because they believe that dialogue can solve conflicts. Also, they make their decisions in a highly analytical and pragmatic way.
Because of those behaviors, GenZ can also be called Gen Truth, which contrasts with the previous generation - the millennials - who are very focused on themselves, are more idealistic and aggressive, and unwilling to accept diverse points of view.
The critical behaviors of GenZ will have a transformational and challenging impact on companies and services. GenZ demands consumption as access rather than possession, as an expression of individual identity, and as a matter of ethical concern. In other words, they want consumption to be unique, unlimited, and honest.
Snap is going to be one of the defining companies for GenZ. Around 90% of 13 to 24-year-olds in the US use Snapchat on average 30 times per day. Essentially, Snap has a GenZ army as its user base, and this army already has $323B in direct buying power.
Right now, they especially like to shop for products they see on the selfies of friends and influencers. Research firm Piper Sandler estimates that the "Selfie Budget" (which includes clothing, fashion, and personal care) was 40%+ of US GenZ spending in fall 2020.
As a result, Snap is making a big e-commerce push to monetize its user base better. Just imagine the sale potential when you can "one-click buy" all the products shown in a snap.
Bottom Line: What products and services do you need to make for GenZ? How do you have to adapt your existing offering?
They like products that help them work from wherever they want in the world.
They prefer everything on demand.
They like to have the option to personalize their products.
They want to make sure that everything they use and buy has an honest and ethical background.
What do you think about GenZ and their product preferences? Shoot us an Email!
Get smarter in just
3 minutes
Your trend radar - innovative startups, emerging trends and business ideas you don't want to miss out. Sign-up and always be ahead.