Your daily trend radar - innovative startups, emerging trends and business ideas you don't want to miss out. Sign-up and always be ahead.
Intro
Good morning! Happy Monday 🥳! Another week… Let's start with a great quote by good old Seneca:
"People are frugal in guarding their personal property; but as soon as it comes to squandering time they are most wasteful of the one thing in which it is right to be stingy."
Carpe diem.
Snippets
🛂 New York Vaccine Passport: From this Friday on, vaccinated people in New York state can start enjoying some new privileges. They can install an app that proves that they have been vaccinated against COVID-19 or have been tested negative recently. The blockchain-based app that works like an airline boarding pass will be accepted at many event locations. Deep Dive here →
🚚 1984: Apparently, Amazon is rolling out an AI-based surveillance system to track its delivery drivers' behavior. The always-on camera system can detect whether the driver fastened their seatbelt or if they are tired. Some people aren't happy… Deep Dive here →
🚢 Is that ship still stuck? The stuck ship in the Suez Canal shows how international shipping operations and supply-chains have become. Shipowner: Japan. Operator: Taiwan. Crew: India. Cargo: China. Flag: Panama. Insurer: British. Destination: Netherlands. If you want to know if the ship is still stuck, you can check this page here →.
Startup of the Day
TryNow, San Francisco (USA)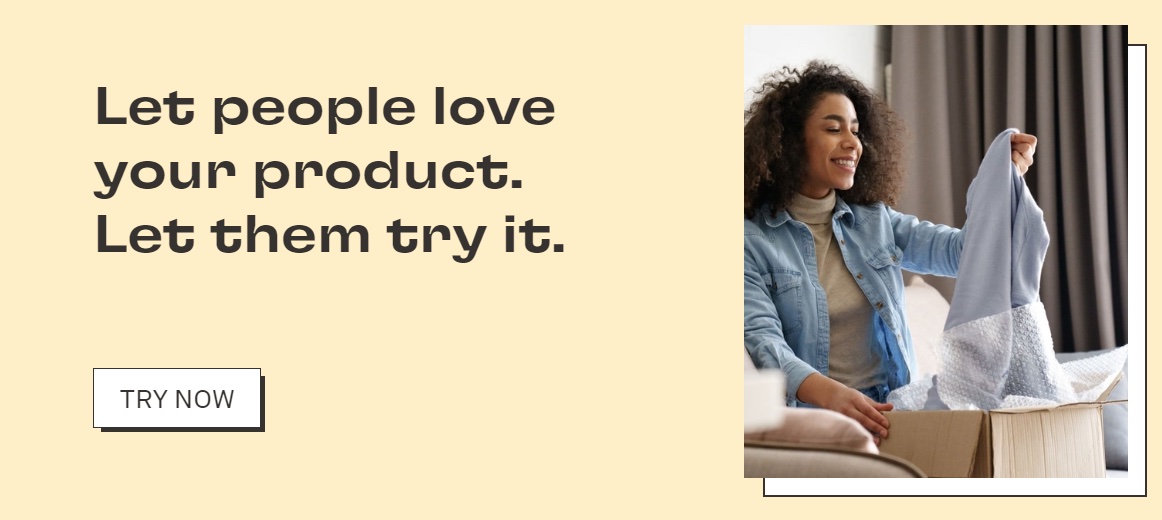 Source: TryNow
What's the deal: Online shopping is very convenient. But, items shopped online may come with flaws because you can never try the products, see their natural colors, or experience the quality through the browser window. Clients want to try before they buy.
However, offering Try-Now-Buy-Later functionality is not so simple. Shops need to take care of payment providers, returns management, fraud prevention, intelligent shipment tracking and other functionalities before offering such a feature. This process takes a lot of time and resources when developed in-house.
TryNow helps online stores and Shopify plus brands by offering the complete set of services necessary for Try-Now-Buy-Later. The platform is easy and quick to set up and lets shops customize every customer journey step. By offering Try-Now-Buy-Later, shops can increase conversion rate by 22% and order value by 63%. Also, return on as spend is 76% higher.
Why does it matter: As the COVID-19 pandemic hit us, the shopping trends have changed as people have shifted towards digital shopping. TryNow only adds more to the convenience by allowing the shoppers to try before they buy. It completely transforms the experience of the shoppers and also facilitates the brands in so many ways. When a brand prioritizes the shopper's needs this way, it also increases gross profit, unlocks conversion rates, reduces reliance on discounts, enhances the overall credibility, and results in monumental growth.
Our take: So far, Try-Now-Pay-Later functionality focuses on payment solutions such as Klarna. Certainly, payments are critical; however, the remaining steps in the customer journey also need to work. TryNow can be described as "Stripe for Try-Now-Pay-Later" as it offers everything out of box shops need for this feature. The startup solves quite a few operations headaches, and we believe there is strong potential for growth. VCs seem to have a similar opinion as TryNow has recently raised a $12M Series A led by Craft Ventures.
What do you think about this startup? Let us know!
Water Cooler Knowledge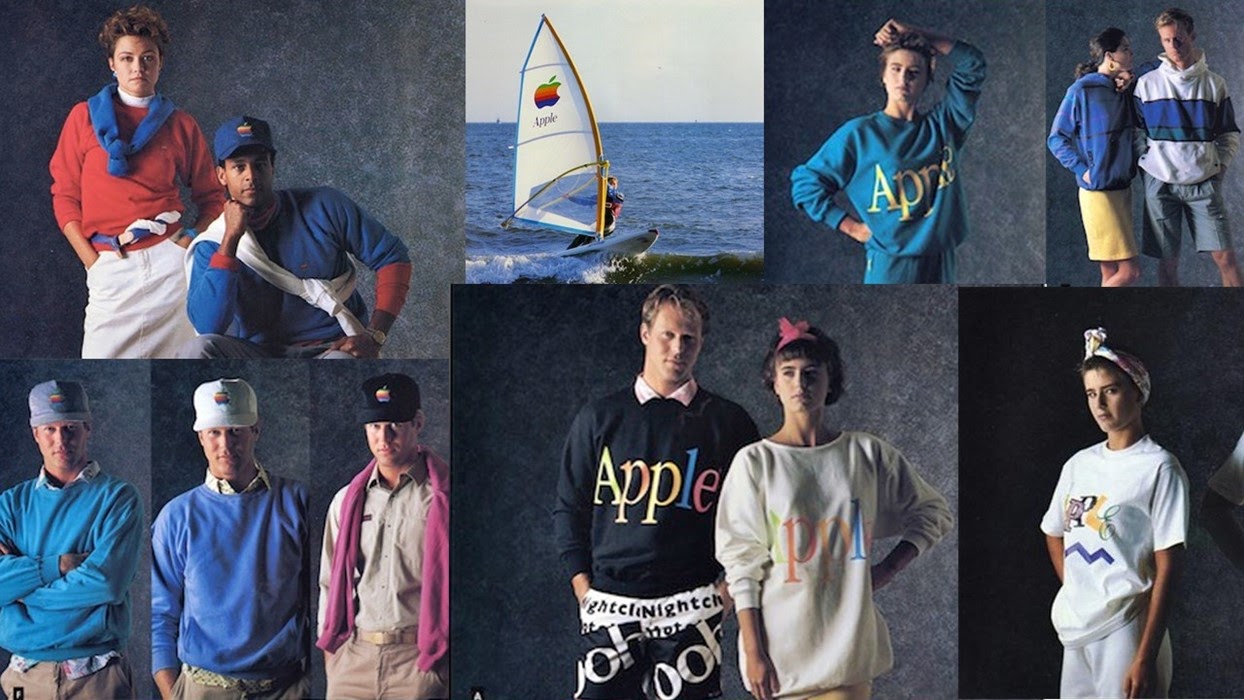 Source: dazeddigital.com
It's always nice to have some WaCKTM at hand to impress your colleagues!
Did you know Apple had its own lifestyle and clothing line in 1986?
Although those cheesy graphic tees would be a success today, they miserably flopped when Apple first launched it. The successful company wanted to see how far their fans would go but apparently, it wasn't that far! The branded accessories, apparel, and lifestyle products were a major flop. The same apparel is iconic today! It just took a few decades and electronic fashion statements for us to catch on.
Get smarter in just
3 minutes
Your trend radar - innovative startups, emerging trends and business ideas you don't want to miss out. Sign-up and always be ahead.