Your daily trend radar - innovative startups, emerging trends and business ideas you don't want to miss out. Sign-up and always be ahead.
Intro
Good morning! Happy Wednesday 🥳!
One of my favorite quotes of all time is by Maya Angelou:
"I've learned that people will forget what you said, people will forget what you did, but people will never forget how you made them feel."
How will you make people feel today?
Snippets
🤖 High-Tech Home for Seniors: Have you ever wondered what a high-tech home for seniors could look like, and what smart home devices would be needed to make independent living for seniors easier than ever? There are a variety of health and wellness monitoring tools as well as communication and entertainment options available. Deep Dive here →
🚗 Really? It is actually no April Fool's joke: German car manufacturer Volkswagen is renaming its American unit as 'Voltswagen'. Deep Dive here →
₿ Jumping on the bandwagon: PayPal will allow its users to pay with Ethereum, Litecoin and Bitcoin with its feature 'Checkout with Crypto'. Deep Dive here →
🖼️ Digital museum: The Louvre has digitized over 480k artworks. You can now wander the famous museum online for free. Start wandering here →
Startup of the Day
Embracing a skeptical Generation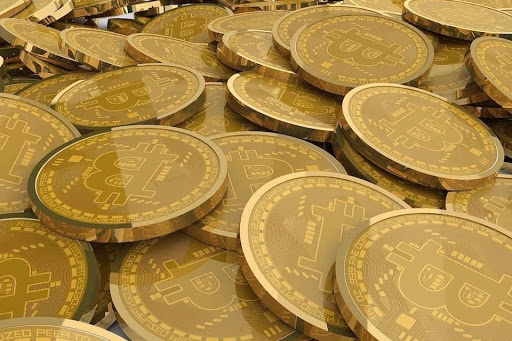 Source: BitcoinLightning.com
Startup: River Financials, San Francisco (USA)
Money Raised: $12m Series A
What's the deal: Cryptocurrencies like Bitcoin and Ether have taken Millennials and GenZ by storm; however, older consumers remain relatively skeptical. This startup is on a mission to change this.
Launched in 2019, River Financial is a Bitcoin-only brokerage company offering a convenient and seamless way to buy and sell bitcoin to long-term investors. River provides a fantastic client service experience and incredible tools that allow clients to explore the possibilities of Bitcoin and become more confident investors.
Among other custodial services, River Financial offers financial advice through a Private Client Advisor and has military-grade safety and security measures in place to protect clients' wallets.
Why does it matter: There are various places to deal with Bitcoin, but River Financial offers a niche: A Bitcoin service that works like a conventional bank and accommodates those over 55.
The startup has several thousand clients, but credit for 77% of the growth goes to clients who are 55 or older. Leishman, the founder of the startup, calls it 'Bitcoin for Boomers'.
River Financial closed a $12m Series A investment to grow its financial services for traditional investors. Its client base understands and embraces Its product offering. What makes it different from other companies is that it doesn't cater to traders looking to purchase altcoins.
Our take: River Financial offers a safe environment for dealing bitcoin only, accommodating not only Millennials but Baby Boomers and Gen X too, who are slowly embracing the cryptocurrency revolution.
But, River Financial cannot attract many big investors interested in diversifying its cryptocurrency investments.
The company has positioned itself in an exciting niche. Still, it needs to step up its game to stay ahead of the competition - in this case, competition from traditional banks and stock brokerages.
What you can take away from this: Are you focusing on younger customers only? Is there a value proposition that you could build around the Gen X (40-55 years) or Boomers (55-67 years)?
Get smarter in just
3 minutes
Your trend radar - innovative startups, emerging trends and business ideas you don't want to miss out. Sign-up and always be ahead.