Your daily trend radar - innovative startups, emerging trends and business ideas you don't want to miss out. Sign-up and always be ahead.
Intro
Good morning! Happy Thursday 🥳! Easter is coming.
First things first: After 3 weeks, we are renaming this briefing VoltsShoto! 🥱 Feedback is welcome…
Snippets
🚀 First All-Civilian Spaceflight: A college science professor and an aerospace data analyst were named on Tuesday, to round out a four-member crew for a SpaceX launch into orbit, planned for later this year and billed as the first all-civilian spaceflight in history. Deep Dive here →
🤡 April Fool's Joke? Volkswagen showcased its intent to focus extensively on electric vehicles by releasing a statement advising that it intends to change its name to Voltswagen. Now, the company has engaged the reverse gear by stating it was all part of an elaborate joke. When is Elon finally tweeting about this? Deep Dive here →
🥷 Fake Amazon Defenders: For the first time ever, an Amazon fulfillment center in the States might get unionized. As votes are currently being counted in Alabama, where the fulfillment center is located, Amazon might have started a PR war on Twitter. Many newly created accounts emerged to defend Amazon and push back against criticism of working conditions. Deep Dive here →
Startup of the Day
OpenSea, New York (USA)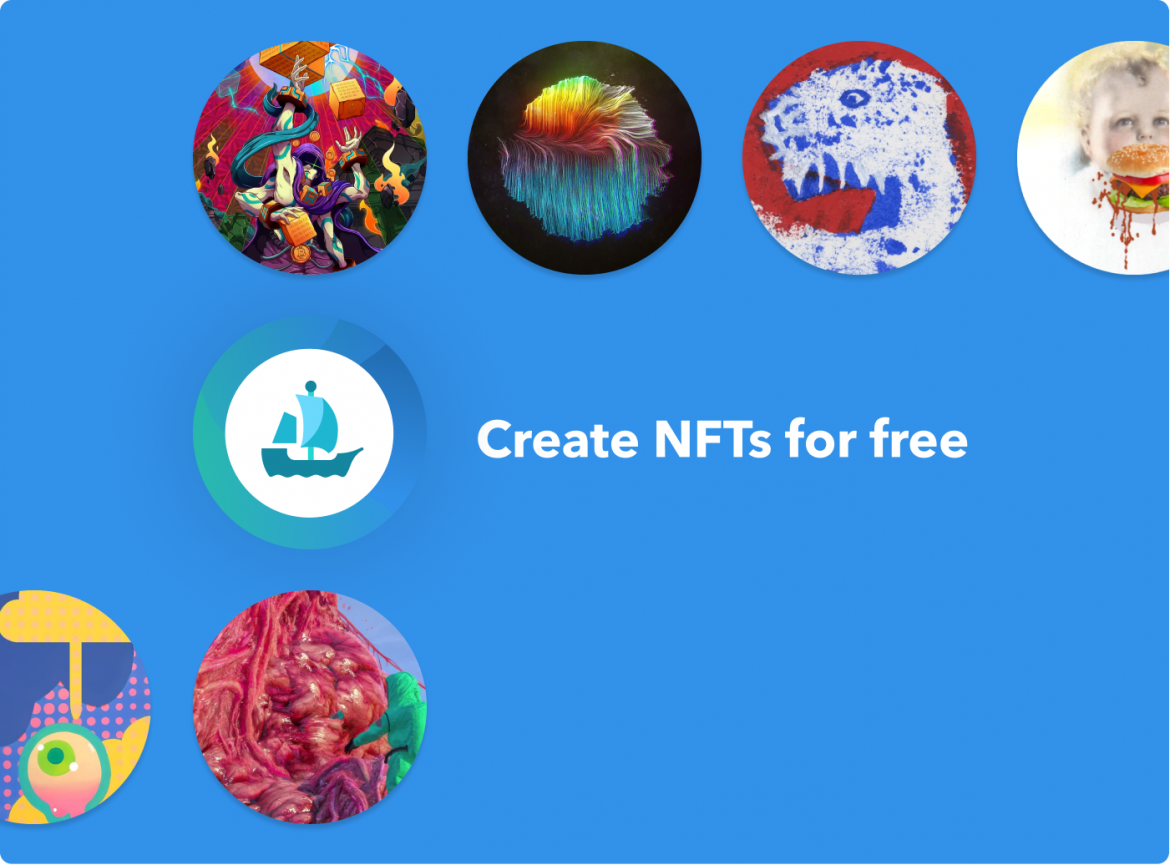 Image: OpenSea
What's the deal: By now, you must be aware of the Non-Fungible Tokens (NFT) world. We reported on NFTs a while back. If you're thinking of diving deep into the new world of selling blockchain verified goods, don't worry, OpenSea has got your back.
It's a marketplace for crypto goods, including gaming items, collectables, and other virtual assets. It offers a one-to-one shop to explore, buy, and sell NFTs, and also informs you about the 'who, what, where, and when' relating to a specific NFT.
As NFTs went mainstream, the buzz indicates that the NFT economy is here to stay. Launched in 2017, OpenSea has raised around $27.2M in 4 rounds, as investors, not just NFT collectors, are pouring money into OpenSea.
Why: When CrypoKitties launched in 2017, most people took these digital cats as a joke - a cute joke but a joke - until someone paid over $170,000 for one. NFTs are having their big moment and have managed to steal the spotlight in the 2021 crypto world, as more than $200M has been spent on them.
OpenSea promises a safe and secure platform where users can search, organize and trade NFTs and makes the transaction seamless, just as Amazon and eBay do.
It's a platform where users have ownership and control over their data, not corporations. It has proved to be a trusted route for the provenance and trading of digital items. OpenSea partners with artists and game developers to make customizable storefronts for its users.
Our take: Promoting the NFT trading space, with more than 12M assets and 10,000 Ethereum in monthly volume, OpenSea has marked its territory in this industry. It plays a crucial role in the crypto world by offering a user-friendly marketplace and allowing the NFT network to flourish.
We strongly believe that the NFT industry is here to stay and to grow exponentially. OpenSea might seem to be a big player in this space right now; however, there is plenty of room for more platforms in different NFT niches. Will you start one?
Get smarter in just
3 minutes
Your trend radar - innovative startups, emerging trends and business ideas you don't want to miss out. Sign-up and always be ahead.