Your daily trend radar - innovative startups, emerging trends and business ideas you don't want to miss out. Sign-up and always be ahead.
Intro
Good morning! Happy Tuesday! And a warm welcome to all the new subscribers who joined last week 🥳.
Yesterday we learned: More than 100 million chocolate bunnies are produced every year for Easter, 60 million of which are eaten in the US alone. Shockingly, 60% of chocolate bunny lovers start eating those cute little ears first!
Snippets
👋 Clubhouse introducing payments: The audio-only social media app Clubhouse just announced that users would be able to send payments to other users without taking a cut. With that most prominent new feature since introduction, Clubhouse takes a significant first step towards the 'creator economy'. Deep Dive here →
🥘 Restaurants become tech investors: So far, restaurant companies have not been the go-to technology investors, but this is about to change. The effects of the global pandemic, combined with low industry profit margins, have resulted in a business strategy shift. Now, companies like McDonald's and Chipotle are starting to hunt for tech startups. Deep Dive here →
🎨 Sales tax on crypto art: Taxation around crypto assets is still a grey area in many jurisdictions. Now, crypto art investors could be in for a surprise from their local tax authorities and may face hefty tax bills. Deep Dive here →
📱 LG quits: It's sad but true. The smartphone world is losing a former giant. South Korea-based LG is to stop selling phones globally. The bigger picture: The smartphone business is becoming increasingly two-sided. With Apple and Samsung owning most of the up-market, and Chinese players entering as lower-cost options, there is very little space left for LG to position itself strategically. Deep Dive here →
Startup of the Day
Section4, New York (USA)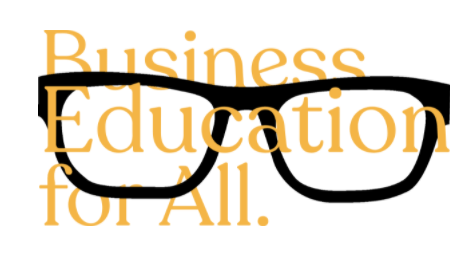 Image: Section4
What's the pitch:Section4 is an online platform that provides high-quality business education to students who want to learn from the world's best business school instructors at a comparatively low price. It's basically an alternative to a traditional MBA, with the same quality of education but at a fraction of the cost.
The facts:
Learning is structured in 'sprints', each course focusing on product, brand, and strategy.
Lecturers come from highly prestigious institutions such as NYU Stern, Stanford University, Kellogg, and Berkeley Haas.
Section4 has over 10,000 students from 97 countries.
Why it matters: Professionals are struggling to make their way in the competitive business world, and are looking for opportunities to enhance career growth skills and competencies; however many are finding it challenging. Tuition fees for traditional universities are skyrocketing, which, for many, puts education into the luxury category.
The numbers: Recently, Section4 raised a $37M Series A to expand its product and deliver business strategy education at an affordable price. For around $700, Section4 is offering courses that would cost about $7,000 in an elite business school. Scholarships for potential students are available as well.
Our take: Section4 is an excellent opportunity for many professionals to avail themselves of high-quality education from the world's best professors, from the comfort of their own homes. At around $700, this isn't the cheapest online course out there, but it's considerably less than what one would pay at NYU, and the value is undeniable.
The bigger picture: The global pandemic has significantly increased the adoption of online education. This trend will create many business opportunities in offering education and providing the necessary infrastructure and support services. We will definitely see more startups like Section4 bring once elite education to the masses.
Get smarter in just
3 minutes
Your trend radar - innovative startups, emerging trends and business ideas you don't want to miss out. Sign-up and always be ahead.