Your daily trend radar - innovative startups, emerging trends and business ideas you don't want to miss out. Sign-up and always be ahead.
Intro
Good morning! Happy Thursday 🥳!
In the recent Facebook data breach, Mark Zuckerberg's phone number got leaked, too 🙃. That revealed another interesting fact about him. See below.
Snippets
🚫 Digital markets watchdog: The UK has introduced a new watchdog to ensure big tech companies like Google LLC and Facebook Inc. don't take advantage of their dominant positions in their respective markets. The regulator, the Digital Markets Unit, was announced last year and is now moving into action. Deep Dive here →
🕵️ This company knows your face: Your local police department might have used Clearview AI tool to surveil you. The company itself hasn't disclosed names, but a list of agencies and companies who have used this technology has been released by a confidential source (US only). Deep Dive here →
🔬 AI fights skin disease: The University of Houston has launched a new screening tool for the diagnosis of systemic sclerosis (SSc), a rare autoimmune disease. This tool, used on a standard laptop computer, can immediately differentiate between healthy skin and skin with SSc. Deep Dive here →
📡 Mark is on Signal: We reported yesterday on the huge data breach at Facebook, which ironically included the exposure of Mark Zuckerberg's phone number. With this number, cyber security researchers were able to reveal that Mark is actually a Signal user (a WhatsApp competitor)… Deep Dive here →
Startup of the Day
Slapdash, San Francisco (USA)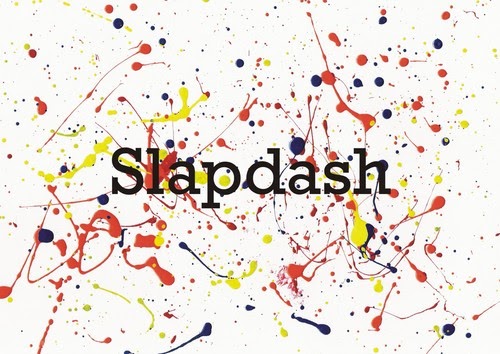 Source: Slapdash
What's the deal: Working with cloud apps can be really slow or even impossible, and the struggle is real. Managing all those files in all those apps can be even more troublesome. San Francisco-based Slapdash, which recently raised $3.7m in seed funding, offers a platform to solve that.
It works with a single interface tool to search, arrange and launch all of a company's SaaS applications by gathering them in one place to make it feasible and manageable for the employees to work across their cloud.
Why does it matter: Today, the swift spread of technology, along with the pandemic, has challenged businesses all around the world to become more flexible and digitally friendly. Slapdash is a remote company of designers and engineers, and aims to increase the work pace by reducing the time wasted switching between and managing different cloud applications.
Once installed, you can pull its command line widget anywhere with a keyboard shortcut, and access around 20 indexable apps including Zoom, Slack and Jira. It also cares about your privacy. Anything you connect to Slapdash remains private and invisible to others, and you can also easily control the sharing of commands and spaces with your fellow workers.
Our take: While there are other services trying to aggregate your cloud apps within one interface, Slapdash stands out due to its focus on speed and efficiency. We think that this focus can lead to strong adoption and growth.
But: Eventually Slapdash will need more app integrations to succeed on an enterprise level and the competition does not sleep.
Get smarter in just
3 minutes
Your trend radar - innovative startups, emerging trends and business ideas you don't want to miss out. Sign-up and always be ahead.