Your daily trend radar - innovative startups, emerging trends and business ideas you don't want to miss out. Sign-up and always be ahead.
Intro
Good morning and Happy Thursday! 🥳
Current events: If you are fascinated by the latest AI trends, this could be interesting. NVIDIA is hosting a virtual AI conference, and it's free. Join here →.
Tech Snippets
🔒 Protect Your Privacy: We have all come across a situation where we are browsing the internet, view something randomly, and within a few hours, see an ad for that same object somewhere else. Even if you use the 'secure' mode, your data is still exposed. It's high time you switched to private browsers to keep your data away from prying eyes. Deep Dive here →
🖖 Star Trek Inspired Device: From Richie Rich's wishing machine to Star Trek's replicators, there is a long history of parading flashy machines that can, to the user's delight, deliver any item instantly. Recently, a commercial laser cutter has been transformed from a 2D engine to a 3D all-in-one assembler, capable of creating devices that can fly straight off the factory line without any human intervention. Deep Dive here →
🤖 Robo-Dog: New York's Police are using robotic dogs. No kidding. The 'Digidog' is stirring privacy concerns and cyberpunk prophecies after the four-legged machine was spotted amongst other NYPD officers leading a handcuffed suspect out of a building. Deep Dive here →
💬 Distant Sales Are A New Frontier: The pandemic has forced luxury goods companies and shoppers to shift to social media and other platforms for valuable products. As Italy entered a new lockdown phase, Genoa-based jeweler Gismondi 1754 turned to WhatsApp to sell a 300,000 EUR diamond ring to a wealthy Swiss client. Deep Dive here →
Startup of the Day
Digitail, Palo Alto (USA)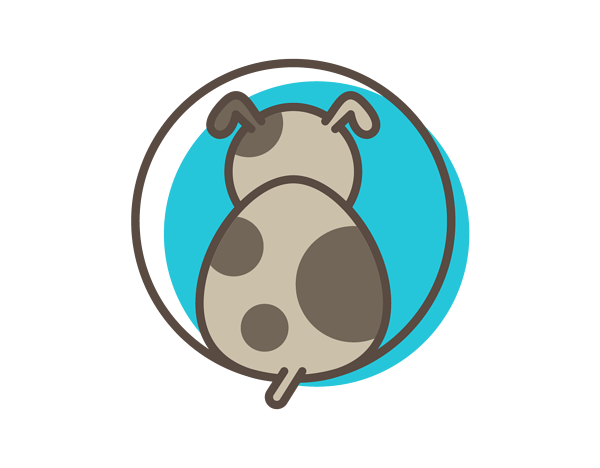 Source: Digitail
What's the deal: It is traumatic and distressing when your beloved pet gets sick or injured, especially on public holidays or during non-business hours. Although emergency vets are available 24/7, they're expensive, inconvenient, and don't have your pet's medical history.
Enter Digitail, a cloud-based service that offers a solution which connects all the stakeholders - pet owners, product suppliers, insurance providers, and veterinary practitioners - through an interconnected digital platform.
Why it matters: The ease of use of digital tools continues to bring convenience to our lives. Digitail does exactly this by simplifying the connection between pet owners and vets, without even having to be at the practice.
Pet owners have a 'digital health card', a customer app that acts as an ID for their pets. It contains the pet's medical history, enables the owner to talk to the vet through the in-app chat anytime, book appointments, and save any other crucial information about the pet.
By the numbers: Digitail raised $2.5M in seed round funds to develop further and expand its software. Currently, around 2,000 veterinarians are using Digitail in 16 countries.
Our take: The pet care market is worth $232B and is expected to grow to over $350B by 2027. There is now a dizzying number of startups empowering vets to meet their furry patients remotely, but Digitail has the edge by offering an all-in-one approach. Additionally, the startup provides very competitive prices.
But: Competition in pet care is fierce, and industry leaders like Mars don't sleep. They have also identified digital strategies as future cornerstones and invest heavily to stay ahead of the curve.
Get smarter in just
3 minutes
Your trend radar - innovative startups, emerging trends and business ideas you don't want to miss out. Sign-up and always be ahead.