Your daily trend radar - innovative startups, emerging trends and business ideas you don't want to miss out. Sign-up and always be ahead.
Intro
Good morning and Happy Friday! 🥳
Stat of the day: 85% of Gen. Z consumers believe brands should be about something more than profit, according to a Wunderman Thompson survey.
Tech Snippets
🛴 First e-scooter made in Europe: Europe is seeing a transportation revolution as e-scooters win over new riders with their speed and ease. Äike is the very first e-scooter on the market that is completely manufactured and assembled in Europe exclusively using renewable energy. It comes with amazing features like an anti-theft system, location indicator, and much more. But of course, it's not really cheap… Deep Dive here →
👁 The future of vision: Mojo Vision produces augmented reality contact lenses that not only fix your eye impairments, but also give you augmented vision. These lenses will know where you're looking and be able to add edges to buildings, boost the contrast around people and signs, and assist those with acute vision deficiencies. Deep Dive here →
🤳🏻 Google to the rescue: If you often walk along the street glued to your phone, then a new tool from Google, Heads Up, is for you. This feature prompts you to stay aware of your surroundings if it detects you're using a phone while walking. Deep Dive here →
Startup of the Day
Osu, London (UK)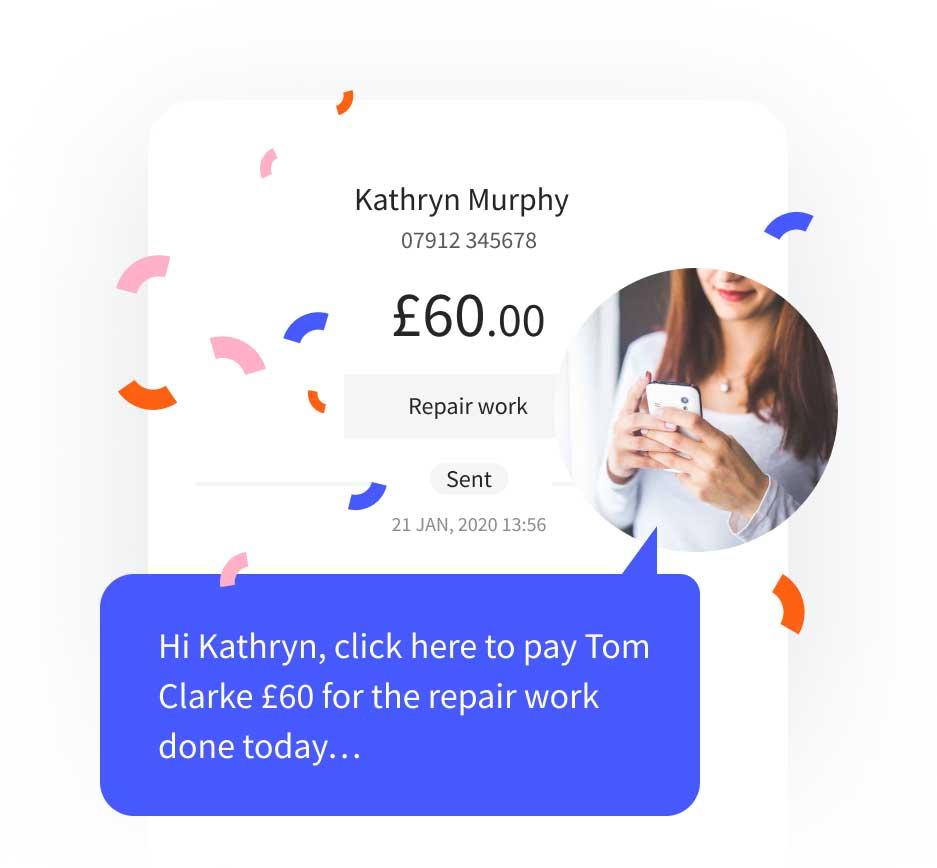 Source: Payosu
What's the Deal: Being your own boss comes with many benefits, but the sheer number of tasks you need to work on, especially the management of payments, can be tedious. There are 39M self-employed professionals in the EU – most of them operate alone, and get irritated by having to chase late payments on a daily basis.
Osu helps self-employed people to manage and enhance their business through a smooth instant payment process, professional invoices, and automated payment reminders. The London-based payment app startup recently raised £2.25M in seed financing.
Why it matters: The life of a freelancer seems very appealing, but it comes with its share of bumps in the road. Figuring out the invoice and payment process, how to accept payments, and chasing late payment is an uphill struggle. Osu acts as a personal assistant when it comes to payment management by automating the payment tasks including sending invoices, reminders, chasing customers, and simply staying on top of it all.
On top, the platform is safe from traditional pains such as transaction fees, settlement delays, late payments, and hidden costs. It also offers direct account-to-account payments between consumers and businesses. As a result, if one of your customers pays a $1,000 invoice, you will get $1,000 in seconds, in comparison to e.g. PayPal, where you will get $965 after 5 days.
Our take: Launched in 2020, Osu tries to apply the no-transaction-cost principle to classic B2B payments and it seems to work. Consumers prefer to pay a fixed monthly fee instead of feeling somewhat ripped off with every transaction.
But: Existing market leaders such as PayPal and Stripe know that their current monetization models are nearing the end of their life cycle, and could switch easily. If this happens, Osu will not be in a defensible market position and has to build a strong brand before the bigger players enter the game.
Get smarter in just
3 minutes
Your trend radar - innovative startups, emerging trends and business ideas you don't want to miss out. Sign-up and always be ahead.