Your daily trend radar - innovative startups, emerging trends and business ideas you don't want to miss out. Sign-up and always be ahead.
Intro
Good morning and Happy Monday! 🥳
Instead of Tech Snippets we are deep-diving into Science today. Tell us what you think in the feedback form at the end.
Science Snippets
🦟 Very effective malaria vaccine: Malaria claims the lives of about 400,000 people every year, the majority being kids under the age of five. As a result, the news that a team from the University of Oxford has developed a vaccine with a 77 percent efficacy rate is extremely encouraging. Deep Dive here →
💉 New needles against cancer: Researchers have updated the traditional biopsy needle to create a new high-tech needle that can enhance cancer diagnostics while also reducing patient discomfort. The needles currently in use in cancer treatment struggle to provide sufficient tissue samples for new testing techniques. Deep Dive here →
🌍 Sustainable and digital clothing: Material sourcing goes high-tech and sustainable as companies collaborate on an all-natural, digital collection of more than 20 minimally processed cotton fabrics. This reduces textile waste during processing and allows brands to access alternative, minimally manufactured fabrics in 3D.Deep Dive Here →
Startup of the Day
Realworld, NY (USA)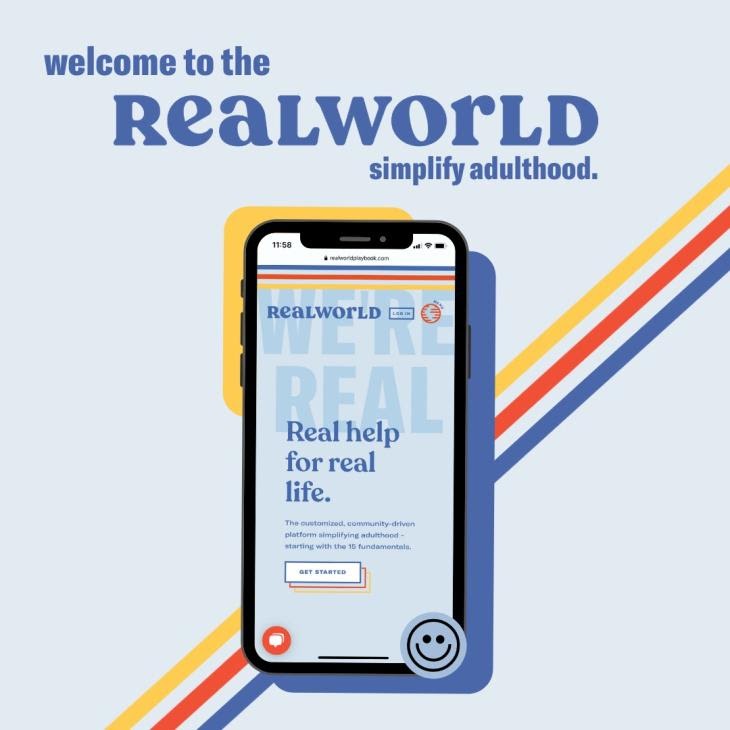 Source: realword
What's the Deal: Anyone who claims their 20s were a breeze is probably lying. It's a notoriously challenging period of ups and downs, with young people often completely unprepared for the 'real world'. Despite being advised to hit the ground running, many feel confused, disoriented, and overwhelmed by real world problems.
Launched in 2017, Realworld is a platform that focuses on 'simplifying adulthood' by offering resources to young people to assist them with daily life issues. It focuses on educating users in various fields, including health, government, finance, and much more. Realworld recently raised $3.4M in seed funding to expand services and audience.
Why does it matter: Realworld offers comprehensive guidance, tools, and resources relating to major life topics that are not covered by the education system. Even with a doctoral degree or MBA, young people often experience problems understanding insurance, income taxes, credit cards, and housing, etc.
The platform has around 100 step-by-step playbooks offering guidance, covering everything from getting a credit card to filling out paperwork — any challenge the real world may throw at young people.
The Basics: After creating an account online, users can access their 'Starter Pack' that offers the basics in respect of finance, living situation, and health care. Moreover, it offers blogs and podcasts for users relating to daily life topics. The basic services are free; you can explore more by subscribing to a premium package. Currently, the business is web-based only, but plans to launch its mobile application soon.
Our Take: There are plenty of online services that make our lives easier, but they're focused on one specific field — Betterment for investments and Zocdoc for doctor's appointments, for example. However, Realworld is an all-in-one platform that helps you with every aspect of life. It's not only a service but feels like a community, which brings additional business opportunities in the long term.
But: Achieving strong growth could be more difficult for Realworld when compared with competitors who focus on specific niches. Broad marketing efforts can be less effective and more expensive. Furthermore, customers have a tendency to place more trust in the expertise of super-specialized providers.
Get smarter in just
3 minutes
Your trend radar - innovative startups, emerging trends and business ideas you don't want to miss out. Sign-up and always be ahead.