Your daily trend radar - innovative startups, emerging trends and business ideas you don't want to miss out. Sign-up and always be ahead.
Intro
Good morning and happy Thursday! 😎
We are testing a new markets section below. Let us know what you think 👉feedback link at the end.
Today's update has 603 words, 3.0 minutes
Tech Snippets
🚜 Future of farming: A farm on an industrial park where the temperature is 100 degrees in the shade and the scenery consists of trucks and parking lots — highly unlikely, you might think. However, this is the farming of the future. In a large warehouse in New Jersey, Bowery Farming is transforming the future of agriculture by using 90% less water. Deep Dive here →
📲 Protect your data: Apple's AirDrop is a great way to exchange data with those around you, but a group of security researchers in Germany has discovered a loophole in the system that allows strangers to steal your personal information, even though they are locked out of the system. Deep Dive here →
Market Update
Microsoft and Alphabet (Google) both reported quarter earnings yesterday.
Here's a quick rundown of their performance.
Summary: With people stuck at home, remote work and distance education being the standard for many, Microsoft and Alphabet have seen huge growth through their technical and consumer businesses. Alphabet's earnings were even 66% higher than Wall Street had predicted, marking the company's fastest growth since Q4 2013.
Microsoft by the numbers:
MS Teams has 145 million daily active users (DAUs), up from 75 million DAUs year on year, a 93% increase.

Intelligent Cloud revenue increased by 23% year on year to $15.1 billion in Q3, while Azure revenue increased by 50%.

Gaming revenue increased by 50% year on year, Xbox hardware revenue increased by 232% year on year, and Xbox software and services revenue increased by 34% year on year.
Alphabet by the numbers:
Total revenue was $55.3 bn, up 34% year on year, net income of $17.9 bn, up from $6.8 bn year on year, and Google Search revenue of $31.9 bn, up from $24.5 bn year on year.

YouTube ads have a $24 billion run rate, growing 49% year on year

Google Cloud has a $16 billion run rate, growing 46% year on year
Startup of the Day
Disco, Texas (USA)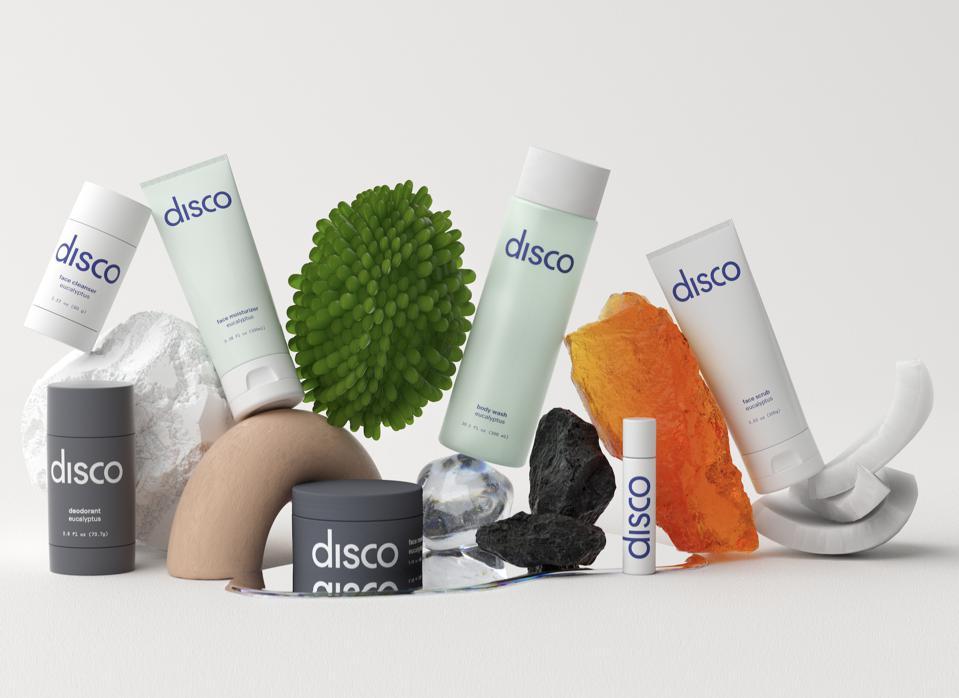 Source: Disco
What's the deal: Maintaining your mug isn't just about shaving, nose hair-trimming, and tending to your beard. It's time to upgrade your grooming regime to make your face look healthier and cleaner. That starts with the right products.
Disco, founded in 2019 and which recently raised $5m in seed funding, is a platform that offers science-backed skincare products for men, in collaboration with famous dermatologist Dr. Eva O'Brien. The brand offers a wide range of products, including face wash, deodorant, moisturizers, scrubs, etc.
Why does it matter: Disco, named after the global dance boom and music of the 1970s, is marketed as a clean skincare routine for men that will place your bathroom on autopilot. Disco is an all-in-one platform that provides the best skincare products for every sort of guy, skin tone, and lifestyle, whether you're a clean-shaven commuter or a bearded businessman.
Many of the products are cruelty free and organic, with ingredients such as vitamins C and E (for brightening and protecting), bentonite clay (for toxins), and macadamia oil (for wrinkles), to name but a few. With so many options available, you might want to start with the Disco starter kit.
Our take: The men's skincare industry is worth up to $11.6 billion and is expected to grow to $18 billion by 2027. The industry is already crowded with behemoths, but Disco stands out by providing eco-friendly and reasonably priced goods. Subscriptions are also available from the brand, which saves time and money in the long run.
Disco's strategy is focused on Millennial and GenZ consumers who favor niche brands over existing conglomerates, and want organic skincare products. This is, in our view, a wise strategy in a growing yet highly competitive market.
Get smarter in just
3 minutes
Your trend radar - innovative startups, emerging trends and business ideas you don't want to miss out. Sign-up and always be ahead.