Your daily trend radar - innovative startups, emerging trends and business ideas you don't want to miss out. Sign-up and always be ahead.
Intro
Good morning and happy Monday! 🤠
Today's update has 493 words, 2.5 minutes.
Snippets
🍎 How do you like them apples? For many families and fall-lovers, autumn is synonymous with apple picking. But imagine a robot doing that job for you. Australian researchers have developed a fruit-picking robot that harvests an apple every 7 seconds. This robot identifies nearby apples and branches using AI and grasps apples with specially designed soft hand lookalike suction plucker. Deep Dive here →
🔥 NFTs turn old memes into gold: People who created old popular memes are entering the NFT game. For example: After 16 years, Zoe Roth, also known as the Disaster Girl, earned nearly $500,000 for the famous image of her smirking at the camera while a house burns down in the background. Now Disaster Girl has even more reason to smile… Deep Dive here →
🩺 Now, measure this: There is an incredible way to measure your heart and breathing rate without using any medical equipment while sitting at home. Google Pixel smartphones can now complete the task using only their camera and AI computer vision. To top it off, your data will be automatically transferred to a fitness app so you can keep track of your health. Deep Dive here →
Startup of the Day
mOOvement, Brisbane (Australia)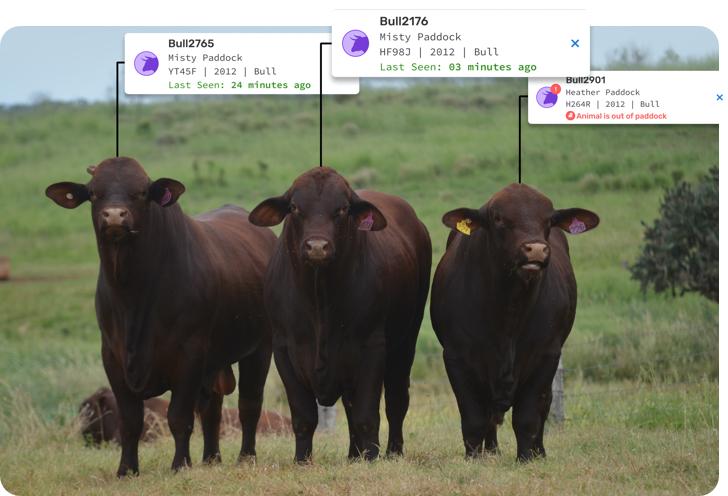 Source: mOOvement
What's the deal: Have you ever wondered how to keep track of 8,000 cows on a farm the size of 500,000 soccer fields? Australian based startup mOOvement came up with the solution: a smart ear tag with GPS for cattle tracking. With the tags farmers can track the location of their cattle and get smart alerts like when animals jump a fence or haven't moved for several hours.
Why it matters: Due to long distances and inaccessible terrain on large farms, it can be difficult to reach every animal in the herd. As a result, they are unable to monitor the health of their cattle, preventing them from making the best possible decisions. Farmers can manage their herds more efficiently and sustainably with mOOvement. It's not just about the time you'll save checking on your cattle on your phone; it'll also save you money on gas and cattle losses.
How it works: The GPS tags do not require a 3G or 4G connection. Instead, the tags are connected to a LoRa (long-range) wireless network by the company. You must set up a LoRa network on your property in order for the GPS ear tags and other sensors to communicate with the mOOvement platform.
Our take: Ag-Tech startups range from precision farming to farm drones, all with the goal of increasing efficiency, sustainability, and profitability. mOOvement stands out from the competition by applying the "Internet of Things" principle to cattle. It will be interesting to see how they will expand their services to other farming verticals.
Get smarter in just
3 minutes
Your trend radar - innovative startups, emerging trends and business ideas you don't want to miss out. Sign-up and always be ahead.