Your daily trend radar - innovative startups, emerging trends and business ideas you don't want to miss out. Sign-up and always be ahead.
Intro
Good morning and happy Thursday! 🥳
Today's update has 604 words, 3.0 minutes. Let's go.
1-big thing
Tesla Stops Accepting Bitcoins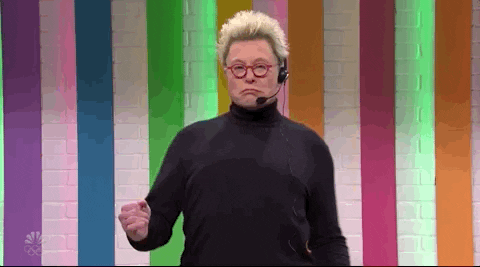 Source: Giphy
Tesla has suspended Bitcoin car purchases only two months after launching them.
The massive amount of energy required to keep Bitcoin running was cited as the reason for the change by CEO Elon Musk. After Tesla's announcement, the price of Bitcoin dropped nearly 13% late Wednesday.
"Tesla are looking at other crypto currencies which use <1% of Bitcoin's energy/transaction."
"Cryptocurrency is a good idea on many levels and we believe it has a promising future, but this cannot come at great cost to the environment."
Why it matters: The new flashpoint for cryptocurrencies is energy consumption.
Critics accuse them of being an energy drain, although supporters praise it for being less intensive than the current global economy. After all, a conventional banking system consumes energy as well.
The bigger picture: Tesla announced it starts accepting Bitcoin for car purchases just a couple of months earlier in February.
At the same time, the company made a $1.5 billion investment in the cryptocurrency which helped spark a boom, driving Bitcoin prices up and above the $60k mark.
Musk has been accused of market manipulation by critics since Tesla Inc. later sold some of its Bitcoin investment.
The bottom line: Musk said in his tweet on Wednesday that Tesla will not sell any of its Bitcoin. Tesla still owns 90% of its initial Bitcoin investment. He added that the electric vehicle manufacturer plans to continue using it for transactions "as soon as mining moves to more renewable energy."
Still, even the most passionate Musk supporters and Bitcoin believers were taken aback by the latest announcement.
Snippets
😴 Colors and Sleep Are you using night shift on your devices? A new study finds that the function doesn't actually improve sleep. Deep Dive here →
🛑 Facebook and Hamburg: Hamburg's data protection authority issued a three-month emergency ban, prohibiting Facebook from accessing WhatsApp data. Deep Dive here →
🙅 Scam calls: Amazon is suing text scammers that it claims exploited the company's branding to attract clicks. Deep Dive here →
Startup of the Day
Aerial, California (USA)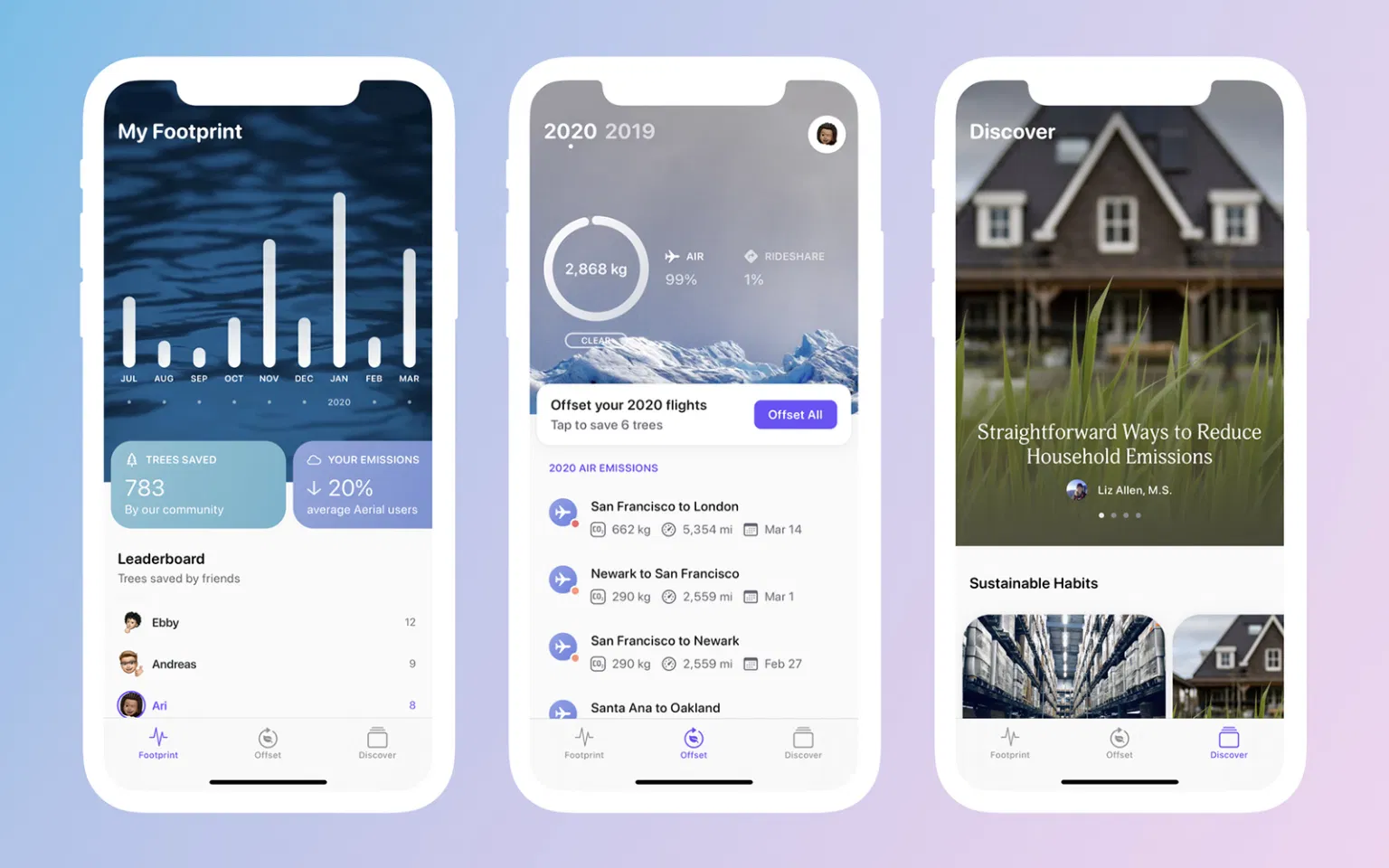 Source: Aerial
What's the deal: We've all witnessed the devastating effects of climate change — deadly wildfires, tornadoes, hurricanes and floods. One of the major drivers of this planetary catastrophe is fossil fuels, which have increased the greenhouse gases — carbon dioxide, for example — in our atmosphere.
Aerial, a mobile app, allows users to track their carbon emission, offers ways to reduce and manage their carbon footprint, and educates on the dangers of sky-high carbon emissions. The company recently closed $2M in seed funding.
Why it matters: While real solutions for global warming require action on a global scale, there are choices we can make in our day-to-day lives to lessen our impact on the environment. Aerial helps us in walking through this journey towards a better tomorrow.
How it works: The process is straightforward. Download the Aerial app, connect to your Gmail account, and the app will automatically track your carbon footprint by scanning your flights, car trips, and train tickets. Moreover, users can compete with friends and family, making it more fun and social.
Our take: Aerial provides an interesting spin to combat climate change with little effort or financial investment. If the company is able to retain longtime user engagement within the app, it can make a difference.
But, Aerial needs a strong marketing team to properly create a wave of awareness in society. More and more companies are launching similar services for both consumers and enterprise clients. As a result, customer acquisition costs will increase significantly.
Get smarter in just
3 minutes
Your trend radar - innovative startups, emerging trends and business ideas you don't want to miss out. Sign-up and always be ahead.