Your daily trend radar - innovative startups, emerging trends and business ideas you don't want to miss out. Sign-up and always be ahead.
Intro
Good morning. and happy Friday! 🥳
Today's update is 451 words, 2.1 minutes. Let's go.
Snippets
🥕 High-tech farms: Vegetable growers in China are able to turn their greenhouses into high-tech plants that they can operate from their smartphones. Deep Dive here →
🐈 The chatty cat flap: One of the highlights of the 2021 Consumer Electronics Show is a $2,200 cat or dog flap, which can communicate with your pet and even dispense food. Deep Dive here →
🤖 Tech gadgets for 2021: How about some futuristic tech gadgets to bring some joy to 2021: Deep Dive here →
Startup of the Day
Albedo, Denver (USA)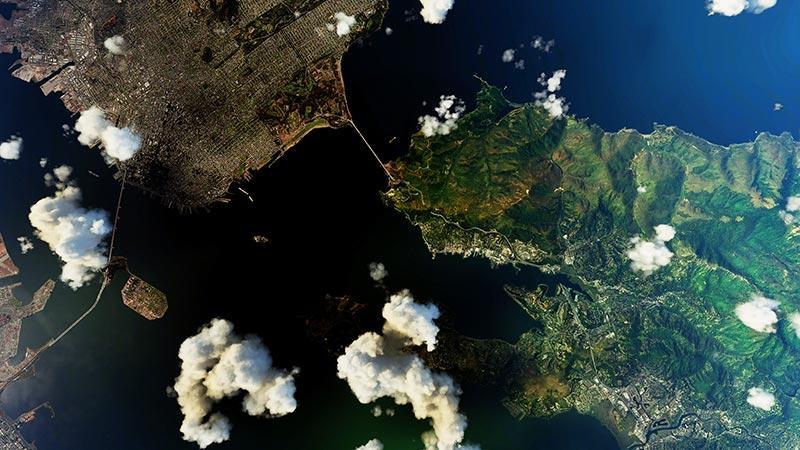 Source: Albedo
What's the deal: Almost all of us have looked up our houses on Google Maps. It's fascinating to see a bird's eye view of places we know and places we want to visit.
However, satellite images from Google and other sources are often blurry, especially in rural areas.
Denver-based Albedo, launched in 2020 and which recently raised $10M in funding, sets a new way forward by offering ultra-high-resolution satellite-based aerial images at an affordable cost.
Albedo plans to use a fleet of refrigerator-sized satellites to collect electro-optical imagery with a resolution of 10 centimeters and thermal imagery with a resolution of two meters.
The startup competes in the large global commercial satellite imagery market, which is projected to grow from today $2.5B to $6.6B by 2027.
Why it matters: Whereas most of the startups are focused on creating software, Albedo is one of the most ambitious of the early businesses that are reaching for the sky — literally!
Albedo aims to decrease the cost of gathering electro-optical imagery by flying huge satellites with large-aperture cameras at low altitudes.
Their resolution is similar to the one that drew attention in 2019 when Trump tweeted pictures of the demolished Iranian airport. That image was valued more than $1B.
Our take: Albedo is one of the slew of businesses striving to launch satellites into low earth orbit, including Elon Musk's SpaceX project Starlink.
The list of relevant applications for high-resolution satellite imagery is literally endless, ranging from agriculture to infrastructure to mapping, electricity, environment, pollution tracking, urban planning, and many more.
But, the bar is extremely high — it could be costly and laborious to find a route through the restrictive legislative barriers and survive.
Get smarter in just
3 minutes
Your trend radar - innovative startups, emerging trends and business ideas you don't want to miss out. Sign-up and always be ahead.