Your daily trend radar - innovative startups, emerging trends and business ideas you don't want to miss out. Sign-up and always be ahead.
Intro
Good morning and happy Thursday! 🥳
Today's update is 455 words, 2.3 minutes. Let's go.
Snippets
👩‍⚕️ AI Doc: Do you sometimes suffer from skin blemishes or hair or nail conditions which seem too trivial to trouble the doctor with, but you'd nevertheless like some advice on what the problem could be? Help will soon be at hand with Google's new AI dermatology tool. Deep Dive here →
💸 Fake Musk: Being Elon Musk is a pretty lucrative business, and that goes for fake Elon Musks, too. Over the past six months, crooks have stolen $2M by impersonating the renowned entrepreneur. Deep Dive here →
👨‍💻 Meeting Mania: What's worse than missing a Zoom meeting? Attending one. As online meeting fatigue sets in, Otter Assistant makes sure you don't miss a single word spoken in a Zoom meeting — and you don't even have to show up. Deep Dive here →
📱 More Gestures: Apple has released a sneak peek at perhaps one of the most powerful software updates for people with disabilities. Deep Dive here →
Startup of the Day
Astrid, Stockholm (Sweden)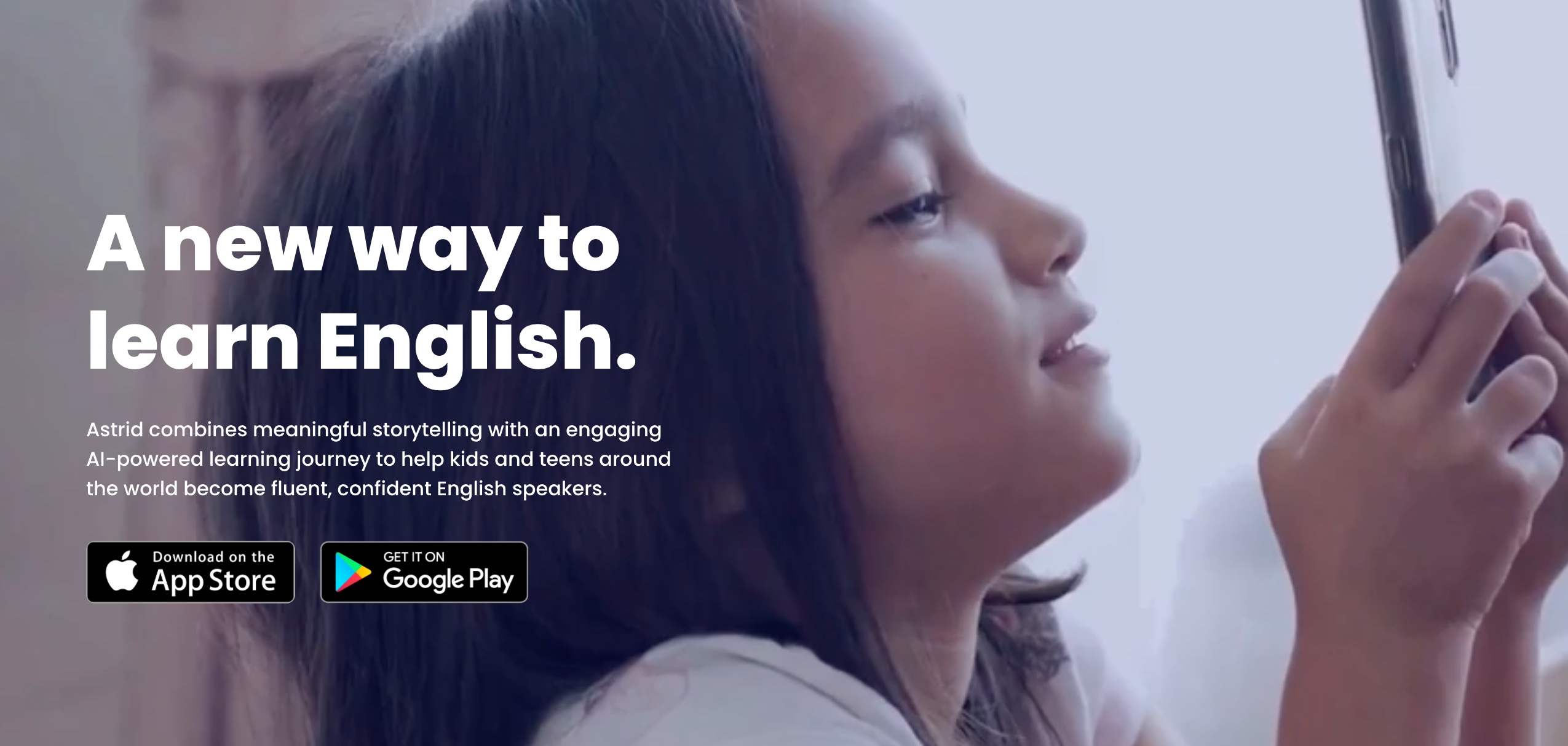 Source: Astrid
What's the deal: As parents, we all aspire to provide our children with the best possible start in life, and an education that sets them up for a successful future.
As the most dominant global language, one essential component of that future is the ability to communicate well in English. Education institutions, however, largely rely on traditional teaching methods, which don't inspire today's young, tech-savvy language learners.
Stockholm-based EdTech platform Astrid offers an AI-powered schoolbook that uses speech recognition to help children learn English effectively.
The app listens to students reading out loud and offers detailed feedback based on a pronunciation analysis. Astrid recently raised $5.5M in seed funding.
Why it matters: Becoming a confident English speaker is challenging, yet essential due to globalization and digitalization. It unlocks further educational paths, career opportunities, and access to information.
Demand for near-fluent English ability is exploding, and Astrid provides a high-quality, effective learning experience that is accessible by anyone, anywhere.
Founded in 2020, Astrid offers storytelling combined with an AI-powered learning journey for children and teens to learn and practice English in a creative and fun way, at their own pace and unsupervised.
Additionally, it offers a B2B platform to empower teachers around the world. Astrid was established and is operated by experienced academicians, engineers, and company builders who have experience gained at illustrious firms such as Google, Spotify, and King.
Our take: The Global EdTech market is valued at around $106B and is expected to reach $404B by 2025 — 16.3% CAGR. There is plenty of room for new companies to enter this market, and Astrid's platform may find a special fit with teachers, which could potentially ensure a good growth path.
But, competition for new customers in the language skills market is fierce and expensive. If it is to compete successfully, Astrid needs to be prepared to raise further capital.
Get smarter in just
3 minutes
Your trend radar - innovative startups, emerging trends and business ideas you don't want to miss out. Sign-up and always be ahead.