Your daily trend radar - innovative startups, emerging trends and business ideas you don't want to miss out. Sign-up and always be ahead.
Intro
Good morning and welcome to the future 👋
It is estimated that approximately 30% of the world's population lacks access to safe drinking water. The water purification industry, which includes today's featured startup, is developing increasingly innovative solutions for purifying even the most challenging of feed waters.
Today's update is 364 words, 1.8 minutes.
Snippets
🚴‍♀️ Safety gear for riders: Telstra has developed a 5G-connected helmet for bikers that enables live video streaming, alerts cyclists to potential road blockages and collisions, and its camera even acts as an enhanced sensor to detect road hazards. Dive Deeper (2 min) →
📲 TeaBots and FluBots: New trojans have hit town again, this time trying to lure victims by imitating famous financial apps. This malicious malware impersonates banking and postal and logistics apps, and allows cybercriminals to steal personal and sensitive information. Dive Deeper (1 min)→
🔐 Time to detract: Whether you're using Firefox, Chrome, or some other browser, it's high time you cranked up your privacy settings to outsmart pervasive ad industry trackers on the web. Dive Deeper (3 min) →
Startup of the Day
LAT Water, London (UK)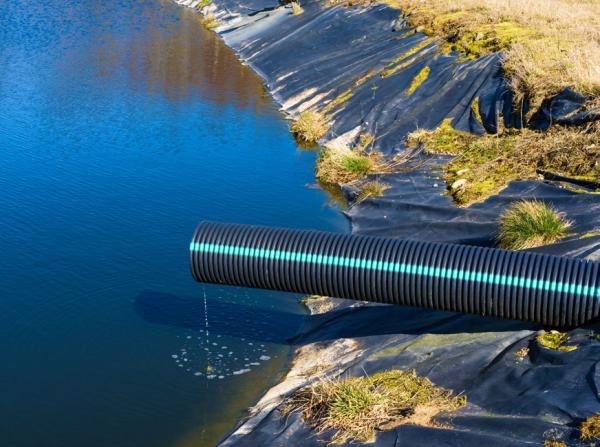 Source: LAT Water
What's the deal:LAT Water has developed new, portable wastewater treatment units with minimal commissioning time. The units can handle even the most difficult feed waters on the market — leachate and contaminated industrial wastewater, for example.
Funding: £4.7M in seed funding.
Why it matters: With water shortages plaguing the world, water scarcity has become a serious problem; as a result, it is one of the UN's main millennium development goals. LAT Water offers proprietary, low-cost, cutting-edge and even portable water cleaning units.
The LAT technology separates and recovers clean water from extremely contaminated industrial water utilizing waste heat. The system is highly scalable, and claims to deliver cost savings for the operator of up to 60%, a water recovery rate up to 90%, and greatly reduced greenhouse gas emissions.
Our take: The commercial market for water solutions is massive, and needs innovation more than ever. Startups like LAT Water represent a new wave of water startups that promise a safe water future.
But, big names in the industry such as Desalitech and Liberation Capital are already addressing the water crisis, and breaking into those established relationships will take time.
Get smarter in just
3 minutes
Your trend radar - innovative startups, emerging trends and business ideas you don't want to miss out. Sign-up and always be ahead.