Your daily trend radar - innovative startups, emerging trends and business ideas you don't want to miss out. Sign-up and always be ahead.
Intro
Good morning and welcome to the future 👋
The circular economy, a model for responsible and sustainable production and consumption, is a fast-growing phenomenon. Shopping for high-quality, second-hand goods plays a crucial role. Today, we take a look at a startup which offers several niche categories in second-hand treasures.
Today's update is 449 words, 2.2 minutes
Snippets
🎥 FaceTime crosses borders: During its WWDC keynote, Apple announced that FaceTime will be available on the web, allowing users to call in from Android devices and Windows PCs. Previously, the video calling service was only available on iOS and Mac devices. Dive Deeper →
🛰️ Russia to US: Nyet! On Monday, the head of Russia's space agency suggested that the country would leave the International Space Station in 2025 unless Washington lifted sanctions on the space sector that are impeding Russian satellite launches. Dive Deeper →
💰 "Hong Kong Coin": The Hong Kong Monetary Authority (HKMA) has published its "Fintech 2025" strategy. Central bank digital currencies (CBDC), both retail and wholesale, are included in the digital finance innovation package with the goal of promoting comprehensive digital finance adoption by 2025. Dive Deeper →
🤝 Inspiration: It is possible to learn how to negotiate. According to an FBI communications expert, if you hear certain phrases during a negotiation, you should ask for more. Dive Deeper →
Startup of the Day
Whoppah, Amsterdam (Netherlands)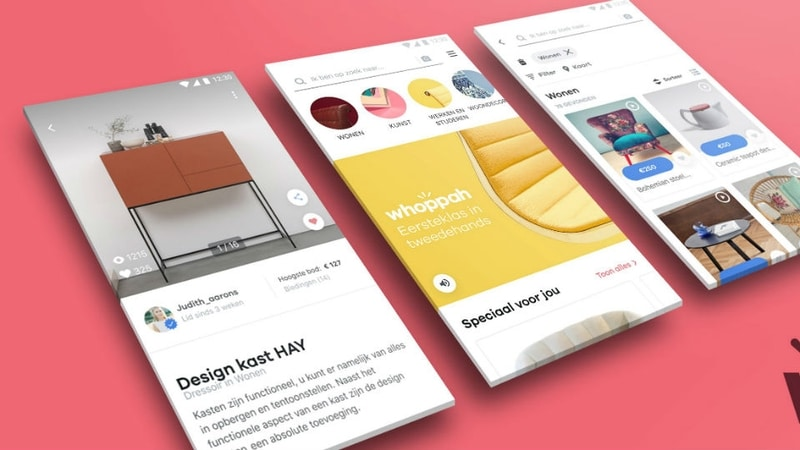 Source: Whoppah
What's the deal: Amsterdam-based Whoppah is a digital second-hand marketplace focusing on furniture, lighting, art and home decoration. The platform allows consumers to buy and sell goods for great prices with full quality and authenticity control. It's an excellent example of a new startup in the circular economy.
Facts: Founded in 2019. A total of $2M in seed funding over 3 rounds.
Why it matters: The second-hand shopping market, sometimes known as the circular economy, has been growing exponentially over recent years, fueled by economic crunches and a desire for more responsible and less wasteful choices. Globally, the circular economy is regarded as a largely untapped, $4.5 trillion market opportunity.
At Whoppah, all items are checked before being published, safe payment is guaranteed, and Whoppah's courier service is used to collect and deliver super carefully.
Pain points solved:
For sellers: Better prices. Usually sellers would sell large items locally because they don't want to be bothered with shipping. With Whoppah, they can access a larger market than their local one and thus achieve a better price.
For buyers: Authenticity. Items on Whoppah are curated and checked for authenticity before they get listed, thus solving a major problem posed on other, more automated platforms.
Our take: Whoppah tries to make second-hand shopping for larger items such as furniture as easy and convenient as possible by offering all the services that first-hand retailers do.
But, additional prices for premium service, which includes buyer protection and delivery, are quite steep and could prove to be a drop-off point.
Looking ahead: There is no doubt that more businesses like Whoppah will develop and thrive due to the circular economy. In particular, Gen Z and younger people who want to live a more sustainable life will drive this trend. There are for sure other geographies and verticals to be tapped.
What's your take on this trend? Join the discussion on LinkedIn!
Get smarter in just
3 minutes
Your trend radar - innovative startups, emerging trends and business ideas you don't want to miss out. Sign-up and always be ahead.