Your daily trend radar - innovative startups, emerging trends and business ideas you don't want to miss out. Sign-up and always be ahead.
Intro
Good morning 👋
Any place, any time: Digital education is making learning more accessible and more fun for students around the world. We have selected another EdTech startup today, which combines high-quality learning and great results with a touch of Los Angeles glamour!
Today's update is 366 words, 1.8 minutes.
Snippets
🚀 Space tourism: For a mere $28M, an unidentified bidder has successfully secured the seat next to Jeff Bezos on the inaugural passenger launch of the Shepard rocket owned by Blue Origin, the spacecraft company founded by Bezos. Scheduled for next month, the launch will kick off the company's space tourism business. Dive Deeper →
☘️ Harness your potential: To lead a steadier, calmer and happier life, it's imperative to occupy all your four-story mansion: The body; emotions; thoughts; and a roof terrace open to the stars. Dive Deeper →
❌ Another data breach victim: Hackers have infiltrated the system of Electronic Arts, the giant publisher of franchises such as FIFA, Star Wars, and Battlefield. They have stolen 780GB of data worth $28M, and are now selling it on the Dark Web. Dive Deeper →
Startup of the day
Emile Learning, Los Angeles (USA)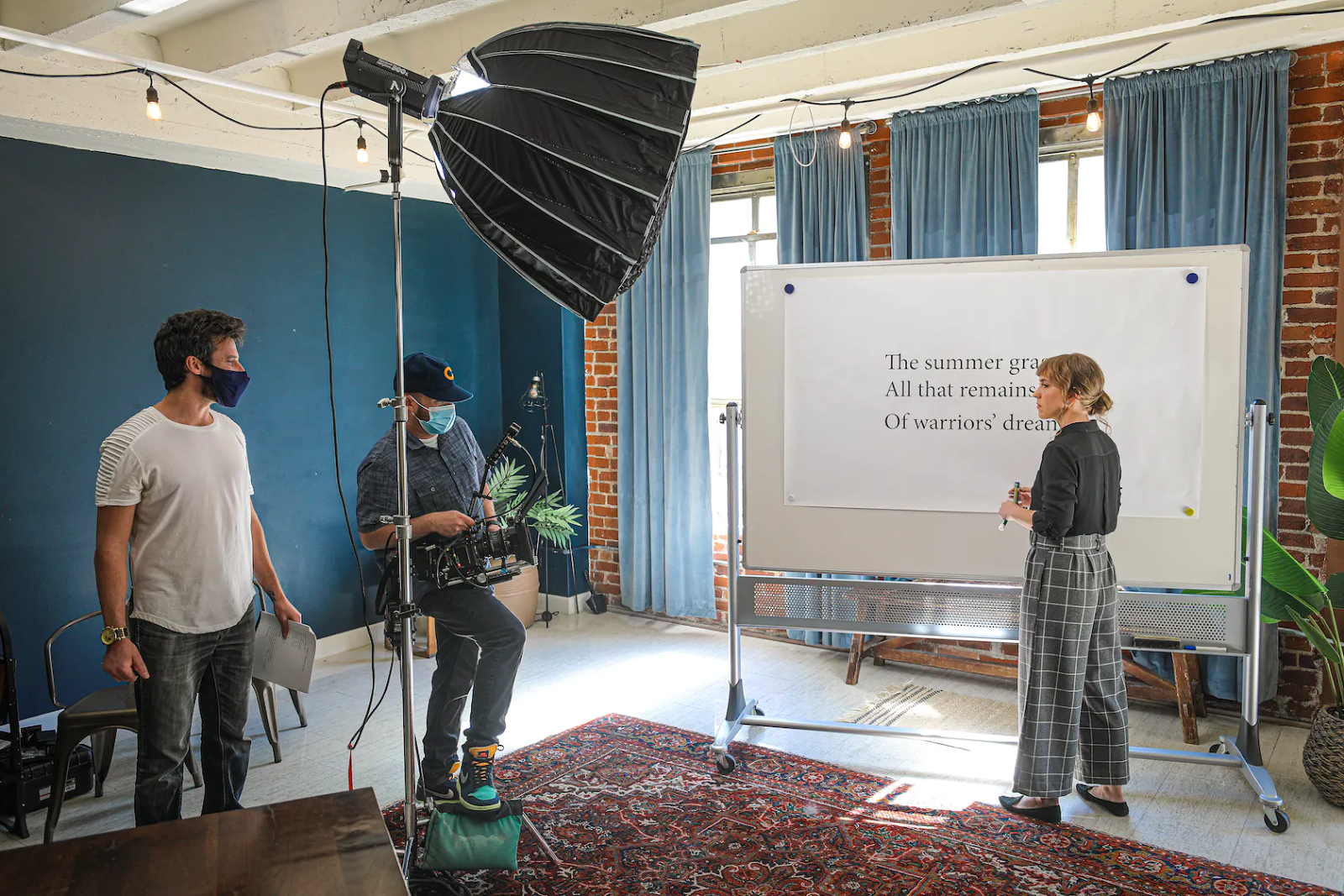 Source: Emile Learning
What's the deal:Emile Learning is a TikTok-style app where students anywhere in the world can access high-school courses in short-form videos. The platform offers a great variety of subjects such as literature and psychology, and even how to apply to top universities.
Funding: $5.3M in total seed funding, May 2021.
How it works: Emile selects top high school and college teachers from all over the United States, and flies them to Los Angeles to shoot the video classes.
High-quality, short video sessions of high school classes are uploaded, covering subjects as diverse as biology, languages, acting, and personal finance, among many others.
Through Emile Learning, students can prepare for Advanced Placement exams, score well, and earn college credit once they get admission to undergrad programs. Along with this, students can also gain high school credit via accredited transcripts.
Our take: EdTech is on the rise globally, with an estimated market size of $106B. We have no doubt that both growth and adoption rates will continue to increase. With a monthly fee of $20 it seems to be a fair proposition.
But, the competition is fierce in this industry, and startups like Brainly and CoachHub are emerging with massive funding of $80M and $30M respectively. However, Emile Learning might have a unique market fit with GenZ with its content format.
Get smarter in just
3 minutes
Your trend radar - innovative startups, emerging trends and business ideas you don't want to miss out. Sign-up and always be ahead.