Your daily trend radar - innovative startups, emerging trends and business ideas you don't want to miss out. Sign-up and always be ahead.
Intro
Good morning and welcome to the future 👋
Tracking investments can be a pretty laborious task, especially when your portfolio is spread far and wide, requiring data to be gathered from many sources. A French startup has developed a real-time portfolio tracker which provides a performance overview across all banks and investment platforms.
Today's update is 389 words, 1.9 minutes.
Snippets
Porsche Electric: In Tübingen, Germany, Porsche is establishing a new facility called Cellforce for the development and production of battery cells. Dive Deeper →
Cargo piles pump prices: May has seen a significant rise in inflation in the US. One reason is that the post-Covid demand surge is putting a strain on global supply chains. Dive Deeper →
Car meets robot: South-Korean car manufacturer Hyundai has acquired an 80% controlling stake in the U.S. robotics firm Boston Dynamics for $880 million — a low valuation that is probably due to the fact that although Boston Dynamics does awesome research, it hasn't been able to come up with a way to earn money. Maybe Hyundai is the right partner at this stage. We definitely expect some awesome mobile robots in the years to come! Dive Deeper →
Startup of the day
Finary, Paris (France)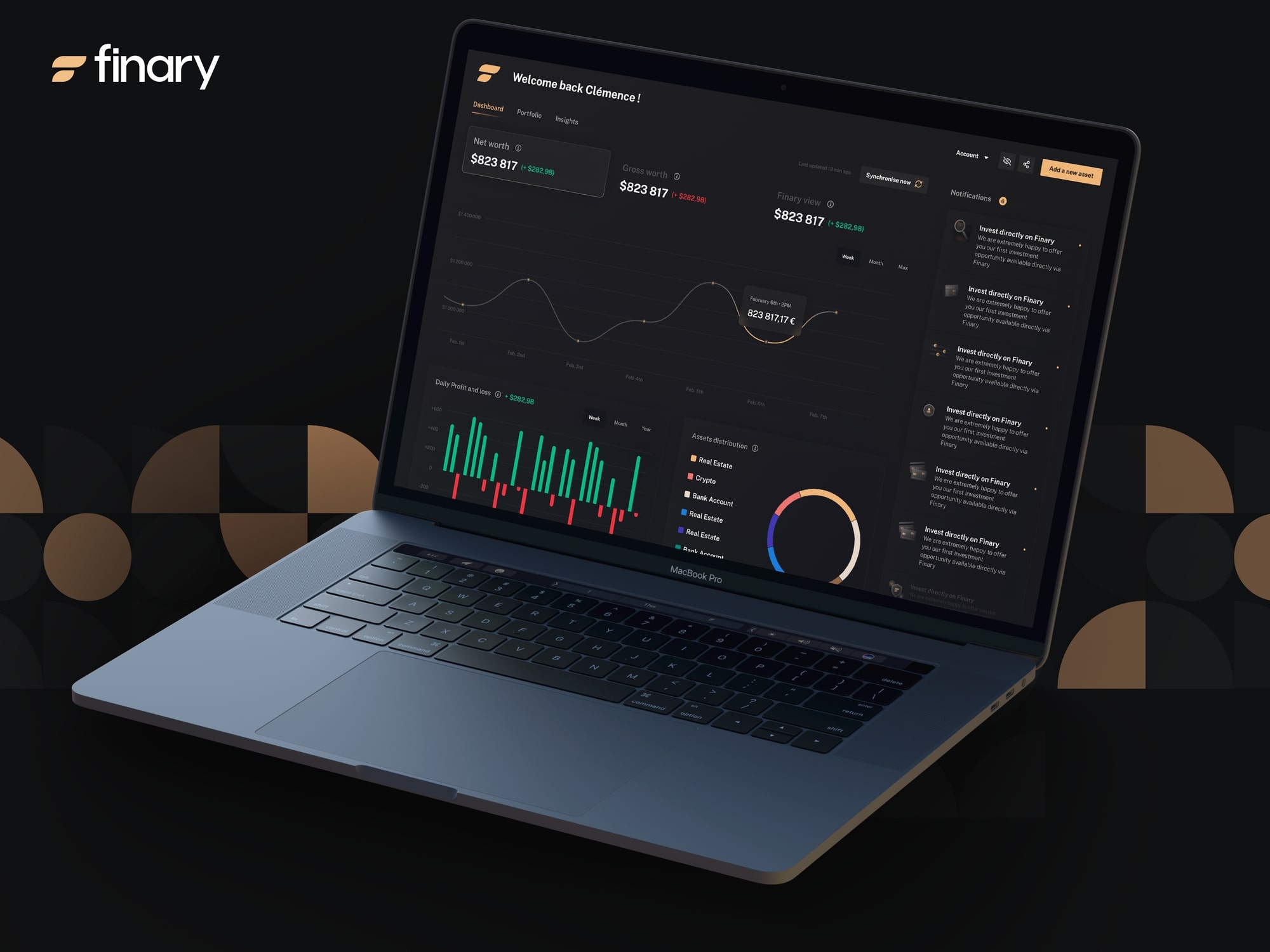 Source: Finary
What's the deal: Founded in 2020, Finary is a portfolio tracker that enables users to track performance across all banks and investment platforms. Imagine: No more wasting time switching between a crypto exchange, stock brokerage, and investment spreadsheets.
The numbers: Finary has raised €2.2M in seed funding and plans to use it for its expansion across Europe. Currently, it is tracking €2B+ assets for thousands of users, and is connected to more than 10,000 investment platforms and banks all over Europe and the USA via Open Banking APIs.
Why it matters: Customers are increasingly investing across a variety of assets and using multiple brokerage and investment platform accounts, making it difficult to track overall portfolio performance.
Finary solves this problem by aggregating all investment data, providing a true picture of the bottom line.
Moreover, it provides users with exclusive and actionable insights and features such as real-time performance analysis, automatic detection of new investment opportunities, and calculation of hidden charges.
Our take: In our opinion, there is still significant potential to disrupt traditional wealth management services, and both Millennials and Generation Z expect high-tech solutions.
Finary appears to have a useful product for tracking investments across platforms, and has the potential to expand their service offering in the future, for example by offering investment opportunities directly within the app.
But, customer acquisition costs for finance products are notoriously expensive.
Get smarter in just
3 minutes
Your trend radar - innovative startups, emerging trends and business ideas you don't want to miss out. Sign-up and always be ahead.