Your daily trend radar - innovative startups, emerging trends and business ideas you don't want to miss out. Sign-up and always be ahead.
Intro
Good morning and welcome to the future 👋
Professional career advice normally comes at a high price, putting it out of reach for those that need it most. A US startup has created an online coaching and networking platform with an unusual pricing policy, which offers affordable access to industry experts.
Today's update is 418 words, 2.1 minutes.
Snippets
🥋 Learn how to write persuasive emails: Steve Jobs is recognized as one of the best negotiators ever. See for yourself how he used a clever Jiu-Jitsu trick to get a deal from another CEO with just 2 emails. PS: Both companies got sued later for this agreement… Dive Deeper →
☕ For the love of coffee: It's hard to imagine a day without coffee. Studies indicate you could be getting more benefit from your favorite morning beverage than you could ever have thought. Dive Deeper →
😱 Another day, another cyberattack: Liege, the third-biggest city of Belgium, experienced a ransomware attack that disrupted the city's IT network and online services. Even weddings and burials got canceled! Dive Deeper →
Startup of the day
Bonsai, New York (USA)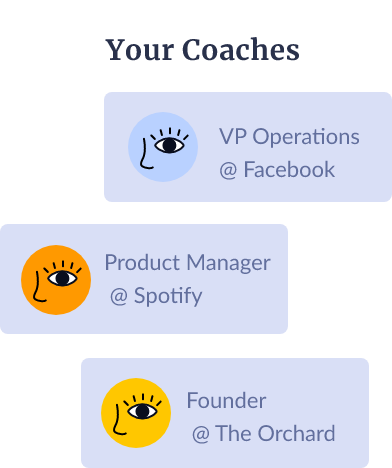 Source: Bonsai
What's the deal: New York-based startup Bonsai, founded in 2019, is an online platform connecting people looking for career advice with relevant professionals via 1:1 video chats. It has raised $5.3M funding to further expand its 1:1 platform.
Why it matters: If you're young and in the early days of your career, you have most likely been subjected to plenty of career truisms and clichés.
While it's easy and convenient to rely on the advice of friends and family, or even your own intuition, this approach is unlikely to do much to help you establish and develop a successful career.
Bonsai uses a 'pay-what-you-wish' model, which makes it more accessible to those with limited resources, while giving established professionals a way to earn and give back.
Advisers on this platform boast expertise across a variety of industries, although for now, the service mainly focuses on media, music and tech.
How it works: Once users sign up, Bonsai gathers information about their goals and professional interests, connects them with relevant experts in the industry, and initiates affordable 1:1 video chats.
Users are allowed to set their prices before initiating the 30-minute session. Experts can accept or deny the request based on their schedule and price. Users can book as many meetings as they wish with multiple experts.
After the discussion, experts share industry resources, or make referrals to job openings or other professionals in their networks.
Our take: Bonsai collaborates with coaches from renowned companies. However, the market is already saturated with companies offering similar services across a wide range of industries.
Yet, with its 'pay-what-you-wish' model as a key feature, it offers a real opportunity to people with limited finances.
Get smarter in just
3 minutes
Your trend radar - innovative startups, emerging trends and business ideas you don't want to miss out. Sign-up and always be ahead.