Your daily trend radar - innovative startups, emerging trends and business ideas you don't want to miss out. Sign-up and always be ahead.
Intro
Good morning and welcome to the future 👋
It's hard to imagine a world without digital banking … or is it? Certainly, in the western world that's true, but around the globe there are many regions where it is still either in its infancy or doesn't exist at all. Our featured startup is aiming to change this, at least for consumers in one such country.
Today's update is 348 words, 1.7 minutes.
Snippets
🎓 Crypto crash course: Can a summer camp, where kids as young as five learn about cryptocurrencies and even create an NFT, really be both educational and fun? You bet! Dive Deeper →
👮‍♂️ Robocop: Not wearing a mask? Look out! Autonomous security robot Westy, with its facial recognition, video recording, license plate reading, and verbal warning functions, patrols a Las Vegas housing complex. Dive Deeper →
🎵 Let the music play: Many runners use headphones to drown out distractions. But now, studies suggest that listening to their favorite music may actually improve their performance when they are feeling mentally tired. Dive Deeper →
Startup of the day
TAG, Pakistan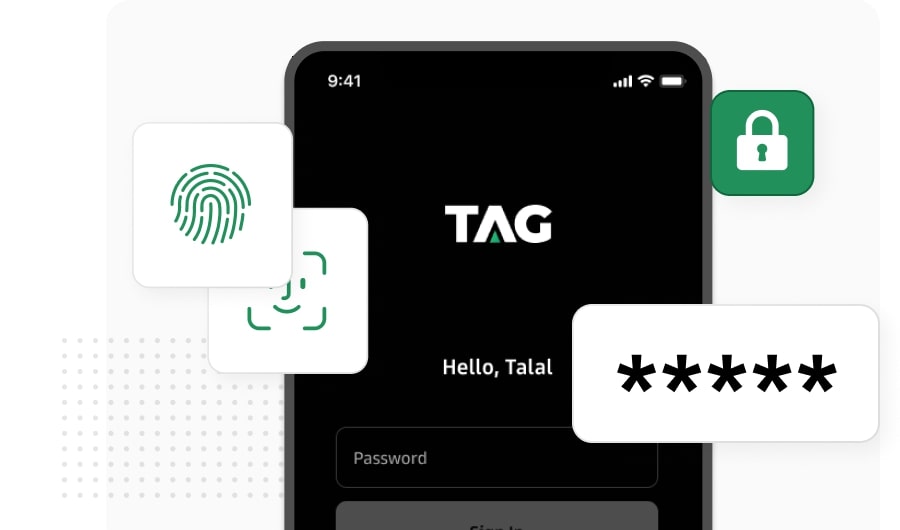 Source: TAG
What's the deal: Founded in 2020, TAG is a financial technology company and Pakistan's first digital bank. Its app allows users to open bank accounts through complete digital onboarding, make transfers, and pay bills.
It has raised $5.5M in pre-seed funding — according to Crunchbase data, one of the five biggest deals in the Africa, Middle East and Pakistan region.
Why it matters: Around 70% of the population in Pakistan doesn't have a bank account, and potential customers complain about the complexity of opening one: A lengthy documentation process, multiple visits to the branch, and many other hassles.
TAG addresses such pain points by offering Pakistani consumers a digital experience that combines everyday banking services, online payments mechanisms, and instant P2P — all within a mobile app.
Users can also withdraw cash or make online/offline payments through a Visa-powered debit card. TAG claims to create a digital account in only three minutes with just a picture and a national identification card.
Our take: TAG applies the digital-only NEO bank concept to the Pakistani market, which still lacks digital financial service providers. It will play an important role in giving the under-banked population access to financial services.
But, NEO banks rely on paid-premium features/accounts as the main monetization model, which works well in western countries. In our opinion, converting formerly under-banked customers to premium accounts could be a challenge and hence a business risk for TAG.
Get smarter in just
3 minutes
Your trend radar - innovative startups, emerging trends and business ideas you don't want to miss out. Sign-up and always be ahead.