Your daily trend radar - innovative startups, emerging trends and business ideas you don't want to miss out. Sign-up and always be ahead.
Intro
Good morning and welcome to the future 👋
Augmented reality: The term probably conjures up fun images of the latest, must-have gaming and entertainment products. It almost certainly doesn't make you think of a building site! Well, that could be about to change. The construction industry is finally embracing the digital revolution, with today's innovative start-up leading the way.
Today's update is 304 words, 1.5 minutes.
Snippets
🏭 Factory workers turned into influencers: While China's major industrial firms have mostly recovered from the pandemic, small factories are being strained by increased raw material costs and declining consumer demand. Some factory owners are now employing videos of factory life on TikTok to boost sales. Dive Deeper →
💣 LinkedIn, again: Data from 700 million LinkedIn members has been made available for purchase on the internet, making this one of the biggest LinkedIn data dumps to date. PS: This time, the data was augmented with data from other sources like Facebook. Dive Deeper →
🛒 Stores, Amazon-style: Amazon is rapidly expanding its automated convenience stores, with five in London and 14 in the United States. Dive Deeper →
Startup of the day
XYZ Reality, London (UK)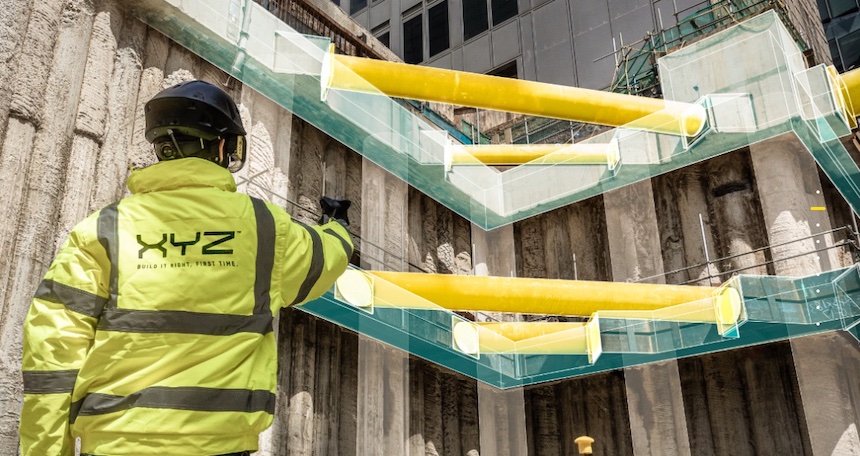 Source: XYZ Reality
What's the deal: Launched in 2017, London-based XYZ Reality aims to revolutionize the construction industry through its AR headset, HoloSite, which uses holograms on construction sites to allow builders to view and build accurately from 3D design models.
Funding: $37M in series A fundraising
Why it matters: Errors during construction cost developers more than £25B per year in the UK alone. XYZ Reality claims that its helmet can generate cost savings of up to 11%.
The headset allows builders to view and position designs on site to 5 mm accuracy and facilitates real-time decisions, while eliminating out-of-tolerance errors, improving feedback loops, and speeding up the construction process.
To date, the technology has already been used on big projects worth more than £1.5B, including airports, data centers, and pharmaceutical companies.
Our take: After years of taking a wait-and-watch stance, the construction industry is starting to adopt digital technologies to enhance the overall project model.
XYZ Reality is one of the startups that proves AR can be leveraged beyond the realms of gaming and entertainment.
Get smarter in just
3 minutes
Your trend radar - innovative startups, emerging trends and business ideas you don't want to miss out. Sign-up and always be ahead.