Your daily trend radar - innovative startups, emerging trends and business ideas you don't want to miss out. Sign-up and always be ahead.
Intro
Good morning and welcome to the future 👋
There was an issue in yesterday's update 😱. The URL to the LinkedIn data leak article was incorrect. Apologies for the inconvenience. Here's the correct link: LinkedIn data breach →
Today's update is 362 words, 1.8 minutes
Snippets
🇨🇳 China: Has the Chinese government gone 'too far' in its attacks on huge technology firms? Will this stifle innovation and hamper economic progress in the long-term? Dive Deeper →
🛍️ Investing: Two potential e-commerce buy-and-hold stocks for the next decade Dive Deeper →
🥱 Feeling tired? According to a new study involving U.S. Air Force volunteers, this handheld device can help fight fatigue and improve multitasking. Dive Deeper →
🛫 Flying cars: Cars that can fly may be a thing after all. This flying car prototype has just completed a 35-minute test flight. Dive Deeper →
Startup of the day
Yield Guild Games, Philippines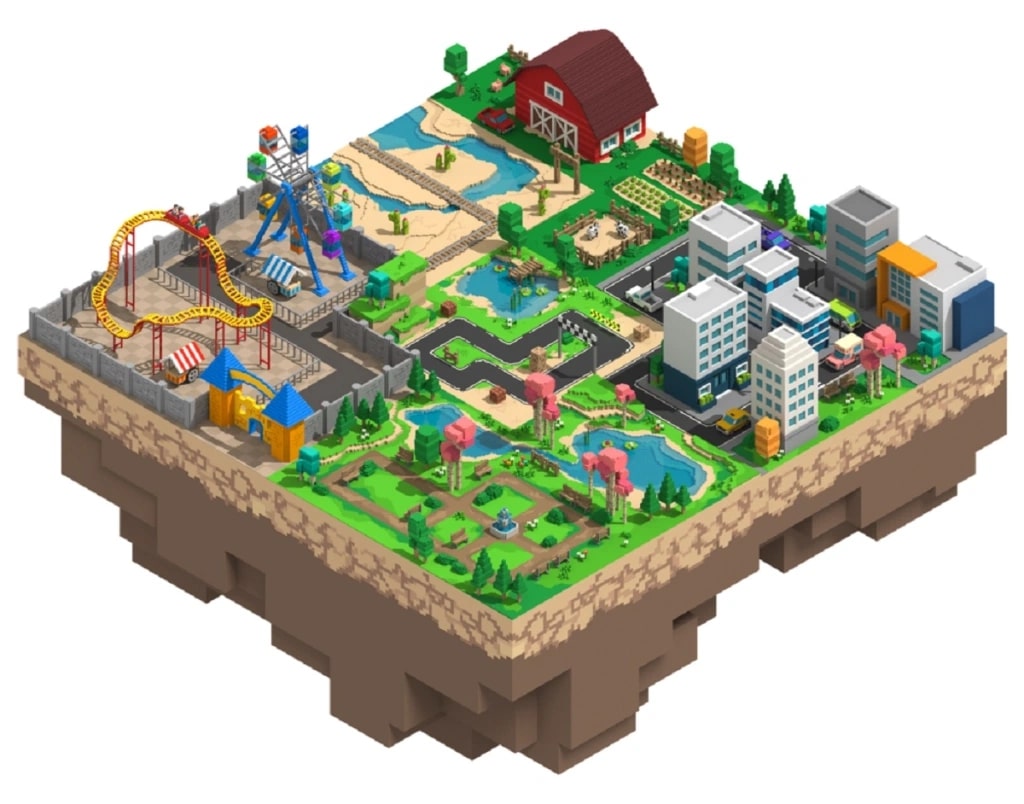 Source: The sandbox
What's the deal: Founded in 2020, Yield Guild Games (YGG) is a decentralized autonomous organization for investing in NFTs used in virtual worlds and blockchain-based games.
The platform allows people to play games based on NFT and earn real income. YGG has recently received $5.3M in seed funding.
Underlying trends: Decentralization, NFTs, metaverse.
Why it matters: YGG claims to reduce unemployment around the world through its play-to-earn business model.
In a game like Axie Infinity, for instance, players breed and battle digital pets and then go on daily quests to earn an in-game item called a Small Love Potion (SLP), which are basically NFTs. Once players have collected enough NFTs, they can sell them on exchanges like Uniswap and Binance.
YGG's vision is to create the world's largest virtual economy, where players can generate income by operating, leasing, and selling in-game objects.
It offers players a chance to take ownership of in-game assets and become investors, instead of wasting time playing games for a long period without any output. Currently, YGG has 15k+ members and 14M SLPs valued at more than $2M.
Our take: A 21st-century economic phenomenon, the play-to-earn revolution is spreading rapidly, and YGG is taking a central role. The company has already made a significant impact in countries like Indonesia, India, and the Philippines.
The NFT games industry is still in its infancy, yet growing fast — it achieved growth of 2100% in the first three months of 2021 alone, with more than US$2 billion spent on NFT collectibles.
Get smarter in just
3 minutes
Your trend radar - innovative startups, emerging trends and business ideas you don't want to miss out. Sign-up and always be ahead.