Your daily trend radar - innovative startups, emerging trends and business ideas you don't want to miss out. Sign-up and always be ahead.
Intro
Good morning and welcome to the future 👋
The parents amongst you will know the misery of shoe shopping with children. Two US moms have come up with a solution that eliminates the pain and offers some impressive extra benefits.
Today's update is 354 words, 1.8 minutes
Snippets
🧑‍✈️ AI pair programming: Trained on millions of public code lines, AI programmer GitHub Copilot helps coders generate or autocomplete code for their programs, enabling them to stay focused and save time. Dive Deeper →
🗣 Voice for the disabled: A teenage boy has developed a free app to help his non-verbal sister with communication and make daily routines simpler. Dive Deeper →
💧 Just in the air: Using just air and sunlight, Source Global provides water to remote arid regions – with no need for electricity, grid, or infrastructure. Dive Deeper →
🔬 Smart skin: MIT researchers have developed a smart electronic skin that tracks patient's health and monitors for skin cancer and other diseases without malfunctioning or peeling away, even during the sweatiest of workouts. Dive Deeper →
Startup of the day
Ten Little, New York (USA)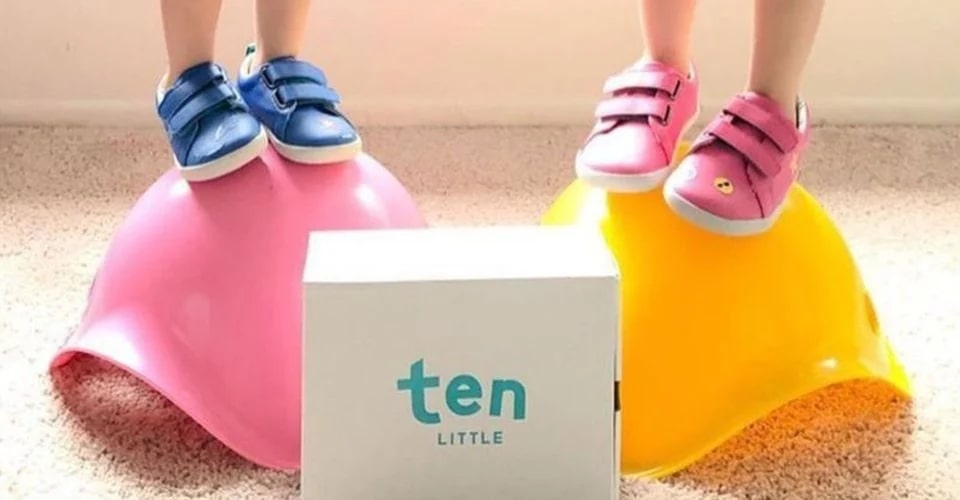 Source: Ten Little
What's the deal: Did you know that two out of three kids are wearing the wrong shoe size? Founded in 2019, Ten Little is a children's shoe company launched by two frustrated moms trying to find the right fit for their toddlers.
Their solution: PETA and physician-approved vegan shoes that fit perfectly and support natural movement and development. Ten Little has recently received $7.6M in seed funding.
Underlying trends: Direct-to-consumer (DTC); Fashion-subscriptions; E-commerce sizing technologies
Why it matters: Ten Little personalizes the buying process. Its Fit Finders feature accurately calculates kids' shoe and booties size through a quiz or insole prints.
With a long-term mindset, its predictive data platform tracks children's growth, sends reminders regarding size up based on age-specific development patterns, and enables shoe reordering via text.
Parents can also put their children's outgrown shoes to good use by donating them to Soles4Souls, a non-profit organization with whom Ten Little has a partnership.
The enterprise has already expanded its product range to include accessories and socks, and has brought third-party brands with similar missions onto its platforms.
Our take: Ten Little has made buying the right shoes for your kids pretty simple. Its upcycling and environmental-friendly business model has secured a unique position in the $34B kid's footwear market.
Get smarter in just
3 minutes
Your trend radar - innovative startups, emerging trends and business ideas you don't want to miss out. Sign-up and always be ahead.