Your daily trend radar - innovative startups, emerging trends and business ideas you don't want to miss out. Sign-up and always be ahead.
Intro
Good morning and welcome to the future 👋
A warm welcome to all new subscribers who joined last week! One of our aims is to bring you news and trends on a broad range of fascinating topics. Proving the point, our update today spans themes as diverse as spacewalks 👨‍🚀 and pampered pets 🐕.
Today's update is 339 words, 1.7 minutes
Snippets
👨‍🚀 Space walk: Chinese astronauts have completed the country's first tandem spacewalk, working for seven hours on the exterior of the new Tiangong station in orbit above Earth. Dive Deeper →
☣️ Ransomware unleashed: Some weeks back, we explained how ransomware → works. On Saturday, one of the biggest ever ransomware attacks globally caused the Swedish Coop grocery store chain to close all 800 of its locations because its cash registers could not be operated. Dive Deeper →
🎼 Foiling social media: Don't want a video to be published on YouTube? Then play copyrighted music. That's exactly what police officers in the United States have begun to do in order to prevent people from posting video footage on social media. Dive Deeper →
🍔 Inspiration: Are you trying to shed the pounds? See how this well-known US venture capitalist lost 65 pounds (30 kg) in just 18 months. Dive Deeper →
Startup of the day
Diggs, New York (USA)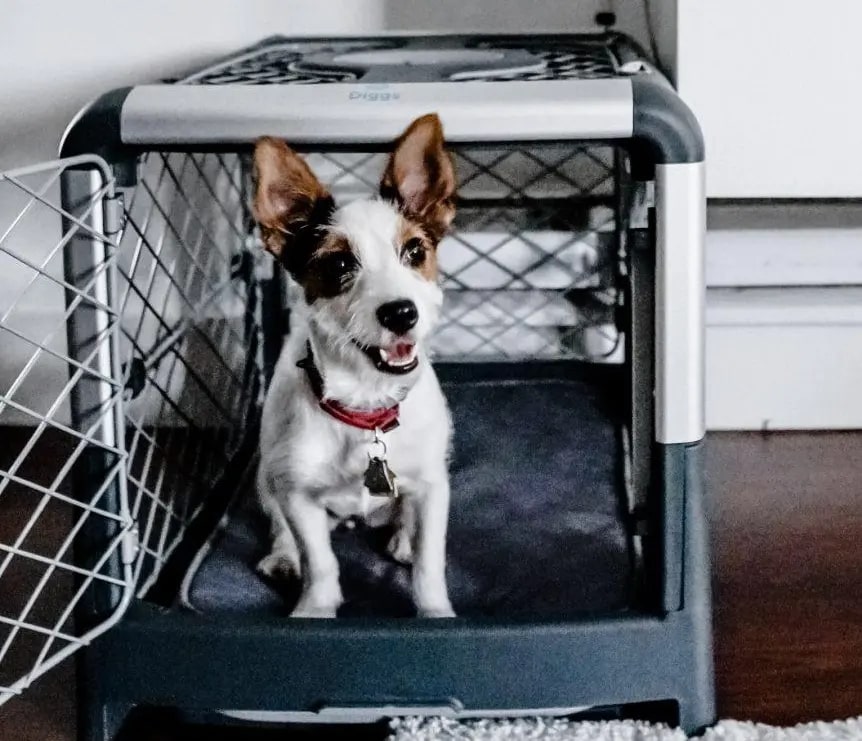 Source: Diggs
What's the deal: Founded by a McKinsey & Company veteran in 2016, Diggs focuses on improving the safety, health, and happiness of pets through innovative product designs.
Best known for its Revol Dog Crate, the company offers a product assortment for pets of all sizes, inspired by baby interior design trends and product standards.
It has recently closed a $13M seed funding round.
Underlying trends: Direct-to-consumer (DTC); Pet Startups
Why it matters: Diggs achieved growth of around 400% in 2020 as a result of pet parents becoming increasingly safety-conscious, and the rise in pet adoption during the pandemic.
Diggs' Revol collapsible dog crate, complete with rollers, converts easily into a travel trolley, and its memory foam crate pad Snooz allows pets to lounge and sleep in absolute comfort.
Multiple access points, ease of storage, transportation and cleaning, and customization that allows the crate to grow with the dog, mean that pet parents and pups alike love the Revol.
Our take: Diggs seems to be an amazing option compared to traditional crates due to its space-saver feature and folding mechanism.
But, some customers have noted some issues such as the small wheels that make it difficult to push around, assembly problems, and the less-than-smooth collapsing mechanism. Above all, it's pretty pricey; the small crate starts at $245.
Get smarter in just
3 minutes
Your trend radar - innovative startups, emerging trends and business ideas you don't want to miss out. Sign-up and always be ahead.