Your daily trend radar - innovative startups, emerging trends and business ideas you don't want to miss out. Sign-up and always be ahead.
Intro
Good morning and welcome to the future 👋
Health-tech is booming, and many previously neglected areas of healthcare are reaping the benefits.
Today's featured startup has developed an app that supports the diagnosis and treatment of mental health — with patient numbers soaring, not a moment too soon.
Today's update is 411 words, 2.1 minutes.
Snippets
⚡ Privacy: Are you considering selling your smart speaker? Beware: Even after a factory reset, a raft of sensitive data can be recovered from your Amazon Echo Dot. Dive Deeper →
🛒 Shopify for kids: New startup Mighty is empowering children through e-commerce and entrepreneurship. It allows kid CEOs to run their own storefronts. Dive Deeper →
💰 Kaseya cyberattack: The ransomware attacks we reported on yesterday, which affected hundreds of businesses around the world, were allegedly carried out by the Russian-linked REvil ransomware group, who are asking for $70M for decryption. Dive Deeper →
🐄 Cow Biomes: Microbes found in cow stomachs could just offer a solution to our plastic problem. Dive Deeper →
Startup of the day
Ksana Health, Oregon (USA)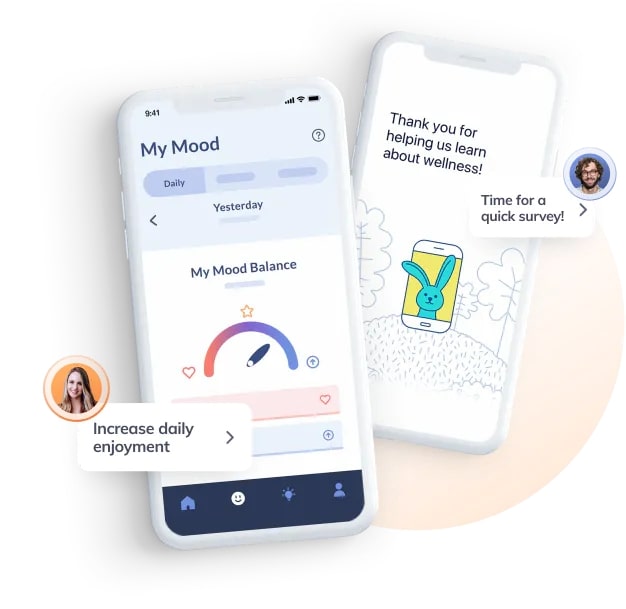 Source: Ksana Health
What's the deal: In any given year, an estimated 26% of Americans over the age of 18 - that's about 1 in 4 adults – suffer from a diagnosable mental disorder.
Founded in 2019, Eugene-based Ksana Health is a digital health platform designed to collect data on mental health and, via an app, transfer it from users to healthcare practitioners. The company recently received $2M in seed funding.
Underlying trends: Digital health, mental disorder
Why it matters: With the increasing levels of depression and anxiety in today's society, innovation in mental healthcare is required more than ever, yet standard healthcare systems still rely primarily on traditional methods such as subjective self-recording and periodic observations.
Ksana converts quantifiable behavioral patterns that are passively and continuously collected by smartphones into actionable insights for patients and practitioners.
Ksana aims to make mental healthcare more scalable, accessible, and efficient through remote patient monitoring, seamless navigation, and digital therapeutics, while reducing friction, stigma, and expense.
How it works: Once the app is downloaded, it pulls data related to known mental health vectors such as physical activity, sleep and social interaction from the patient's phone, and shares insights with the user regarding the habits and patterns that shape their wellbeing.
The same data is shared with the user's healthcare practitioner, who builds a plan with nudges in the app that remind patients of their medications, appointments, and therapy plan.
Our take: The importance of new methods to target mental healthcare conditions is recognized, and the market size is considerable.
Ambitious new mental health startups such as Ksana are coming up with innovative solutions. However, competition is fierce and Ksana will need to scale up its capital to compete in this fast-growing industry..
Get smarter in just
3 minutes
Your trend radar - innovative startups, emerging trends and business ideas you don't want to miss out. Sign-up and always be ahead.