Your daily trend radar - innovative startups, emerging trends and business ideas you don't want to miss out. Sign-up and always be ahead.
Intro
Good morning and welcome to the future 👋
A quote to think about.
"It is difficult to get a man to understand something, when his salary depends on his not understanding it." ― Upton Sinclair
Have a great weekend!
Today's update is 445 words, 2.2 minutes.
Snippets
✈️ The future's supersonic: NASA and Lockheed Martin designed a needle-nosed plane that can fly faster than the speed of sound, without the explosive boom. The final version of the aircraft will reshape the aviation industry. Dive Deeper →
👔 #CareerTok: TikTok's pilot feature 'TikTok Resumes' allows its users to apply directly to big companies like Chipotle, Shopify, Target, Nascar and others, using video resumes. Will this be the future of job applications? For your kids, almost certainly. Dive Deeper →
🧬 DNA privacy: A widely used prenatal test sends gene data from pregnant women around the world to a company that developed it in collaboration with China's military. The United States sees a security threat. Dive Deeper →
👮‍♂️ Midnight patrol for kids: Gaming giant Tencent has rolled out a facial recognition feature to prevent children in China from gaming during the country's curfew. It will deter minors from using tricks to pose as adults. Dive Deeper →
Startup of the day
Atani, Madrid (Spain)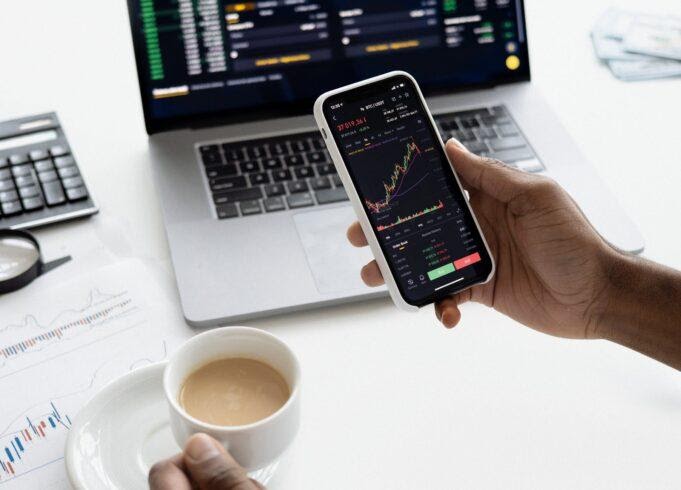 Source: vcbay.news
What's the deal: Due to the decentralized nature of the crypto industry, regular users and traders find the process of interacting with different exchanges, dealing with taxes, and managing multiple tools an uphill climb.
Founded in 2019, Atani is an all-in-one crypto trading platform that operates with 20+ exchanges on a single interface. It eliminates various pain points experienced by traders when dealing with cryptocurrency.
Atani has raised $7M funding, which it plans to use for global expansion and the launch of premium features — like API trading — for advanced users.
Underlying Trends: Cryptocurrencies; Next-generation trading platforms
Why it matters: Compared to traditional stockbrokers, cryptocurrency trading platforms still offer a fragmented experience and lack the proper tools for tax accounting and portfolio management.
The platform is free and readily available on both desktops and smartphones.
Atani offers a non-custodial desktop platform – it doesn't have any right to access users' API keys or funds. The API keys are secured by military-grade AES-256 encryption.
In addition, the platform offers services like real-time tracking alerts, price data, past performance records, charts, and tools to create technical analysis all in one place.
It also includes features to manage portfolios easily, and to automatically generate tax reports which adhere to the requirements of 30+ countries.
Our take: Overall, based on the parameters of features, cost and security, we can conclude that Atani is doing a great job in addressing the needs of cryptocurrency traders.
However, novice traders might struggle initially while using this platform. But there are plenty of resources available to help users to get up to speed.
Get smarter in just
3 minutes
Your trend radar - innovative startups, emerging trends and business ideas you don't want to miss out. Sign-up and always be ahead.