Your daily trend radar - innovative startups, emerging trends and business ideas you don't want to miss out. Sign-up and always be ahead.
Intro
Good morning and welcome to the future 👋
Yesterday, the world lost a billionaire… for a minute! Richard Branson returned safely in his Virgin Galactic spacecraft. A great achievement. Congratulations. 🚀
Jeff Bezos is up next.
Today's update is 377 words, 1.9 minutes
Snippets
🧒🏽 Child protection: Can facial analysis technology finally create a child-safe internet and defeat fake ID cards? Dive Deeper →
🚀 Space wars: As it works to close the space technology gap, China is investing heavily in long-term weapons designed to disable or destroy satellites. Dive Deeper →
🚕 Taxi wars: Surge pricing on Uber and Lyft is driving some customers back to normal taxis. Dive Deeper →
🤖 Top tech trends: McKinsey & Co. has published a new report on the top upcoming tech trends. Dive Deeper →
Startup of the day
Alpha Impact, Singapore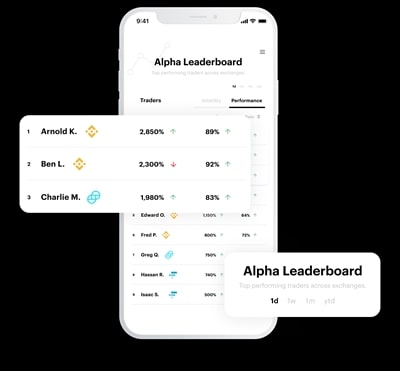 Source: Alpha Impact
What's the deal: Singapore-based startup Alpha Impact allows users to follow the investment strategies of experienced traders, and offers automated trading based on the respective risk appetite.
Recently, the company has raised $3.2M in fresh funding.
Underlying trends: Crypto Currencies; Copy Trading; Non-custodial Platforms
Why it matters: Crypto trading can be confusing due to the volatility and risky nature of crypto assets, along with the unpredictable moves of market whales.
So, no matter if you're an experienced or nob trader, you might want to try 'copy trading' - buying and selling what and when expert traders do.
On the surface it's self-explanatory, but it is more than just cutting through the noise and identifying the right person to follow in the crypto world.
How it works: Users first have to open an account with an exchange like Binance and then connect to Alpha Impact.
After that, they will be matched with experienced traders to follow. Alpha Impact will charge a 1% fee for every transaction, which will be shared with the traders who are copied.
Our take: Venture capital funding for blockchain and crypto startups is set to break records in 2021; in 2020, it increased from $300M to $2.6B.
Alpha Impact tries to give a super simple way to start trading crypto assets, which will resonate well with inexperienced traders.
However, stock-market copy-trading market leaders such as eToro are now also offering crypto trading, so the competition and customer acquisition costs are high. Any crypto-focused startup like Alpha Impact must excel in crypto-specific features to differentiate itself.
Get smarter in just
3 minutes
Your trend radar - innovative startups, emerging trends and business ideas you don't want to miss out. Sign-up and always be ahead.