Your daily trend radar - innovative startups, emerging trends and business ideas you don't want to miss out. Sign-up and always be ahead.
Intro
Good morning and welcome to the future 👋
A warm welcome to all new subscribers who joined last week! A new week, a new (occasional) feature. We'll investigate the profusion of online tools and show you those that could really make a difference (see the Snippets section).
Today's update is 353 words, 1.8 minutes
1 big thing
Widespread misuse of a cyber-surveillance weapon discovered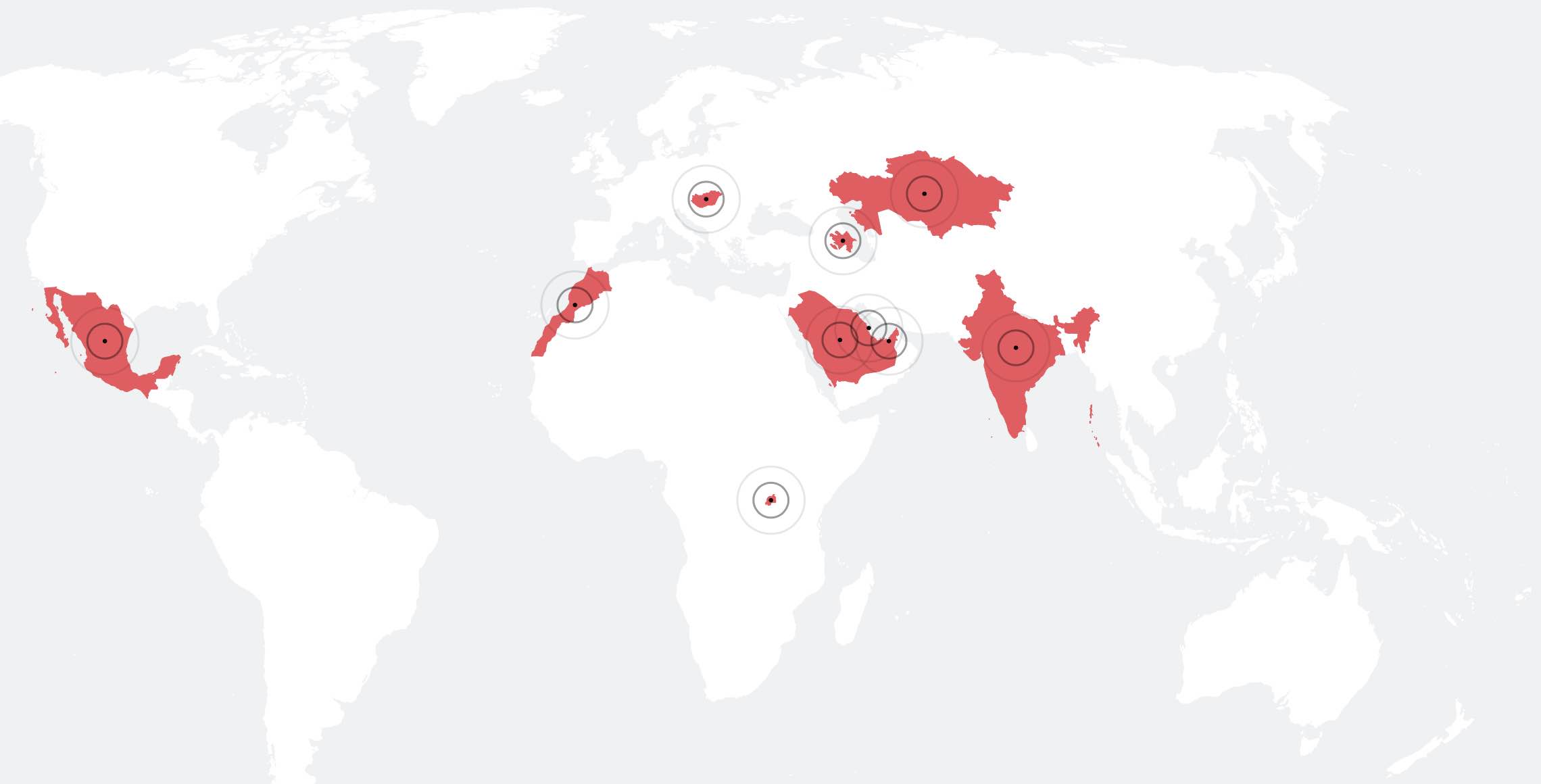 Source: The Guardian
Edward Snowden tweeted yesterday that this will be "the story of the year".
What's the deal: According to The Guardian 16 other media organizations, spyware sold to authoritarian regimes was used on a large scale to target activists, politicians, and journalists.
What's next: They plan to reveal the identities of those targeted in the coming days. Stay tuned. We have an interesting week ahead of us.
"The Guardian and its media partners will be revealing the identities of people whose number appeared on the list in the coming days. They include hundreds of business executives, religious figures, academics, NGO employees, union officials and government officials, including cabinet ministers, presidents and prime ministers."
Snippets
🎤 A.I. voices from the dead: Using AI technology, a producer recreated a deceased celebrity chef's voice for a documentary. But is it ethical? In our opinion, you should at least use an on-screen note to make it clear. Dive Deeper →
🛠️ Useful tools: Do you fancy a hot new picture for your social media profile? This tool lets you choose from a range of cool backgrounds and effects. PS: This is a new snippet category. Now and then we'll share some useful online tools. Let us know how you like it. Profile Pic Maker →
Startup of the day
Bimaplan, India
Source: Inc42
What's the deal: Launched in November 2020, Bimaplan is a micro-insurance platform that offers financial security to 150M low and middle-income Indians through relevant insurance products.
The company works with insurers to build a full-stack insurance platform from underwriting and distribution to customer engagement and retention.
Bimaplan has raised $3M funds in its pre-series A round.
Underlying trends: Insurtech, Micro-insurance
Why it matters: Insurers in India generally offer lower-income customers the same lifestyle insurance products that they sell to affluent segments of the population.
Bimaplan targets this pain point by offering customized insurance products with annual premiums in the range of $5-50, which cater to low and middle-income households.
Its insurance-in-a-box concept allows partners to sell embedded insurance products seamlessly without any extensive training of agents or resellers.
Our take: Overall, insurance coverage is extremely low in India; from 2.71% in 2001, it has since increased only slightly, to 3.76%.
Bimaplan is one of the insurtechs that are solving the most pressing insurance challenges.
But, the competition in the country is fierce as startups like Acko, Plum, and Digit Insurance pioneer the global insurtech revolution.
Get smarter in just
3 minutes
Your trend radar - innovative startups, emerging trends and business ideas you don't want to miss out. Sign-up and always be ahead.