Your daily trend radar - innovative startups, emerging trends and business ideas you don't want to miss out. Sign-up and always be ahead.
Intro
Good morning and welcome to the future 👋
Spyware is currently a very hot topic. Have you been affected? One of today's snippets shows you how to find out.
Today's update is 396 words, 1.9 minutes
Snippets
🛳 Colossal polluters: Giant retailers, including Ikea, Walmart and Amazon, have been ranked among the top 15 US maritime import polluters. In 2019, they generated as much air pollution as tens of millions of cars and trucks. Dive Deeper →
🚑 Better vision faster: A new app enables you to renew your glasses or lens prescription in just ten minutes, without a trip to the eye doctor. All you need is an iPhone and your existing glasses or lenses. Dive Deeper →
🌌 Art meets technology: As art lovers return to museums, newly installed augmented reality cameras are measuring people's reactions to individual pieces of artwork. Dive Deeper →
🤳🏻 Have you been spied on? On Monday, we reported on the broad usage of spyware. Now there is a way to check if your phone has been affected by the Pegasus spyware. Dive Deeper →
Startup of the day
Holy Grail, California (USA)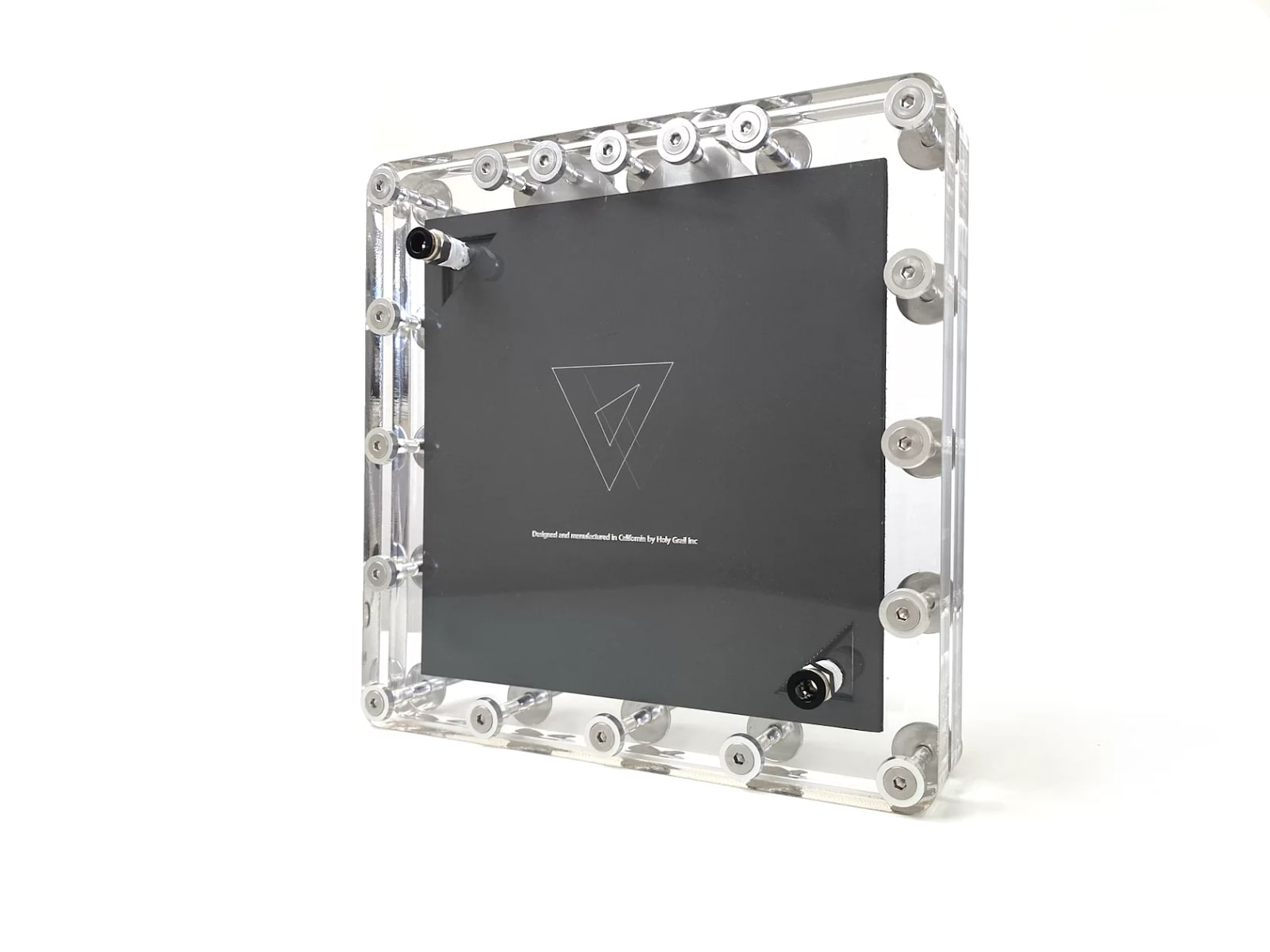 Source: Holy Grail
What's the deal:Holy Grail, launched in 2019, takes a micro approach to capture carbon dioxide from the atmosphere. The technology doesn't require heat or pressure to operate — just electricity.
Holy Grail is currently in its testing phase, but it has captured the attention of well-known investors, and has raised $3M in seed funding.
Underlying trends: Energy, Sustainable Development, Renewable Energy
Why it matters: Since the industrial revolution, carbon dioxide emissions have constantly increased, resulting in 2.4T tons of CO2 being released into the atmosphere. Holy Grail has developed carbon capture devices to tackle this environmental challenge. Known as scrubbers, these devices are modular, recyclable, and are powered by electricity instead of traditional mechanics like water and pumps.
Currently just a prototype, the company plans to eventually sell the scrubbers for both commercial and private use. Easily stackable and small enough to be fitted in a typical garden, the devices boast a minimal environmental footprint.
Our take: While the world pivots to embrace renewable energy, carbon continues to burn to meet the world's massive demand for energy. However, startups like Holy Grail are working on solutions and relevant strategies to dramatically reduce the levels of CO2 in the atmosphere.
But, Holy Grail is facing a significant challenge. The company is still in a testing phase, while other carbon capture startups like See O2 Energy are already offering their services in the market.
Get smarter in just
3 minutes
Your trend radar - innovative startups, emerging trends and business ideas you don't want to miss out. Sign-up and always be ahead.