Your daily trend radar - innovative startups, emerging trends and business ideas you don't want to miss out. Sign-up and always be ahead.
Intro
Good morning and welcome to the future 👋
Something for book lovers of all ages today, with news of an innovative platform for readers and authors, and a startup that's ensuring kids have fun while learning to read.
Today's update is 301 words, 1.5 minutes
Snippets
👨‍⚕️ First of its kind: Surgeons at Duke University Hospital have made medical history by successfully implanting the first total artificial heart. Dive Deeper →
🍎 The Pixar of education: This new startup streams live actors into the classroom to bring books to life and help kids learn to read. Dive Deeper →
🪤 Viral catch of the day: An interdisciplinary research team at the Technical University of Munich has recently developed a novel method for engulfing and neutralizing viruses using DNA nano-capsules. Dive Deeper →)
🚃 Railway system attacked: Hundreds of newly installed self-service ticketing machines have been hit by a ransomware attack in the UK. Dive Deeper →
Startup of the day
Copper Books, California (USA)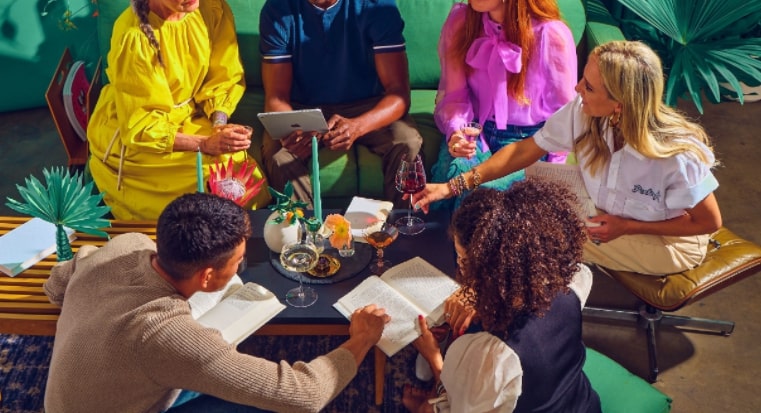 Source: Copper Books
What's the deal: Founded in 2019, Copper Books is an online platform dedicated to connecting authors and readers. It allows users to host a book club, create meaningful content, and generate reviews, affiliate links and partner sponsorships.
Copper Books raised $2.5M funds in a recent seed round.
Underlying trends: Social media, Internet, BookTech
Why it matters: Social media is supposed to connect people, yet many users still feel lonely and crave profound, in-person experiences.
Copper brings people together through social media and book clubs — both virtually and in person — to counteract the isolation and superficiality that has emerged in the wake of social media.
Once users join the community, Copper gives them access to online book clubs, virtual meet-ups with favorite authors, book recommendations, exclusive content from authors, and users get to have their own virtual bookshelf too.
Currently, it's in the beta phase and will be launched shortly.
Our take: While strong competition in the book industry exists in the form of Wattpad, Goodreads and other platforms, Copper Books has an interesting all-round approach, offering a service not only to readers but to authors as well.
Get smarter in just
3 minutes
Your trend radar - innovative startups, emerging trends and business ideas you don't want to miss out. Sign-up and always be ahead.