Your daily trend radar - innovative startups, emerging trends and business ideas you don't want to miss out. Sign-up and always be ahead.
Intro
Good morning and welcome to the future 👋
Online shopping is fun … isn't it? It is now, as the popularity of interactive shopping platforms soars, and even some of the world's most famous celebs get in on the act. Today's startup is taking the US by storm.
Today's update is 357 words, 1.8 minutes
Snippets
🍅 Plants strike back: Plants can't move; nevertheless, scientific data increasingly suggests that they are acutely aware of their surroundings. New research has revealed that when insects attack tomato fruits, they send electrical alerts to the rest of the plant. Dive Deeper →
🇪🇸 Spain goes Tech: Compared to its European counterparts, the Spanish tech scene is still in its infancy. That's about to change. Pedro Sanchez, the Spanish Prime Minister, is visiting Silicon Valley in a bid to expand Spain's tech industry. Dive Deeper →
📩 Cold email tutorial: A single email could change your life. This Redditor shares some pointers on how to craft effective cold emails that pique the reader's interest. Dive Deeper →
Startup of the day
TalkShopLive, California (USA)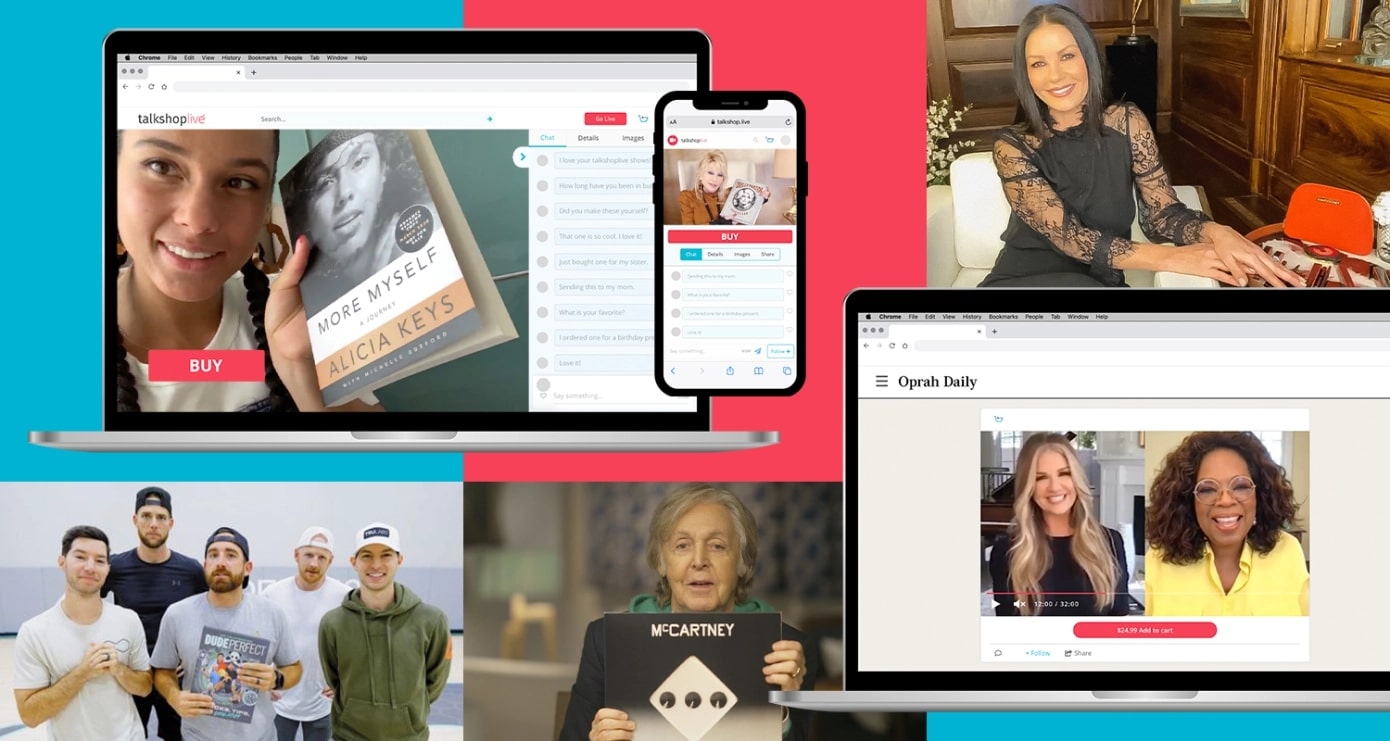 Source: Talkshoplive
What's the deal: Founded in 2018, TalkShopLive (TSL) is a live streaming e-commerce platform, where sellers showcase their products via live shows, discuss product details, and chat in real-time with customers. Purchases can be made with just one click.
TSL has recently raised $9M in a seed funding round.
Underlying trends: DTC, Consumer goods, Live social-shopping
Why it matters: TSL has attracted a roster of businesses and celebrities — including Oprah Winfrey, Paul McCartney and Alicia Keys — to host their own QVC-style shopping channels.
Initially focused on music and books, TSL has expanded its portfolio to encompass beauty, food, sports, and fashion.
The video content created on the platform can be embedded and shared on other platforms, eliminating the hassle of creating multiple purchase points.
The platform and iOS app offer full services, including shipping and payments.
TSL claims to have grown an incredible 85% month-on-month during 2020.
Our take: The phenomenon of live stream shopping has really taken off, and its popularity is soaring.
The market in the US is expected to reach $25B by 2023. In China, live-streaming shopping skyrocketed from $66B to $150B in just one year.
TSL has certainly made buying more entertaining and interactive.
But, it has stiff competition. Popshop Live has just raised $20M, giving it a valuation of $100M.
Get smarter in just
3 minutes
Your trend radar - innovative startups, emerging trends and business ideas you don't want to miss out. Sign-up and always be ahead.