Your daily trend radar - innovative startups, emerging trends and business ideas you don't want to miss out. Sign-up and always be ahead.
Intro
Good morning and welcome to the future 👋
The transportation of goods is the backbone of virtually every economy. Read how a startup in India is revolutionizing the country's logistics sector.
Today's update is 324 words, 1.6 minutes
Snippets
🧬 Proteins for the masses: Last week, DeepMind, a Google artificial intelligence (AI) company, published a scientific paper describing how their AlphaFold software could accurately predict protein structure. They've now announced that they'll publish the structure of every protein discovered so far. Dive Deeper →
💽 From East to West: As the global rush to onshore chip production hots up, Taiwan Semiconductor Manufacturing Co., the world's largest contract chipmaker, announced on Monday it is exploring the feasibility of developing its first European semiconductor plant in Germany. Dive Deeper →
🈹 Oldie but goldie: Are you running an Enterprise SaaS business? Not hiring a sales team early might be a mistake you'll regret. Dive Deeper →
Startup of the day
Vahak, India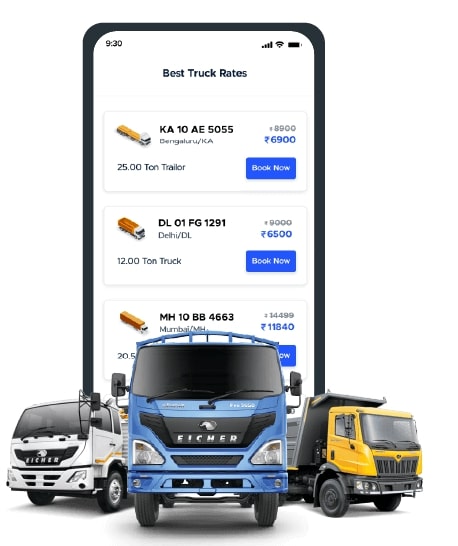 Source: Vahak
What's the deal: Founded in India in 2017, Vahak is a fast-growing app-based marketplace for B2B transportation services. It enables logistics companies to connect with brokers, truck owners, and other transporters.
It has recently raised $5.3M in a pre-series A funding round.
Underlying trends: B2B marketplaces, Direct-to-Consumer
Why it matters: Logistics is central to India's economy, yet operational inefficiencies mean that millions of trucks remain largely idle, resulting in huge monetary losses for the entire logistics sector. The country badly needs efficient and cost-effective transportation for all kinds of cargo.
Vahak is poised to change the landscape of logistics in India by connecting shippers, carriers, and original equipment manufacturers in real-time.
The startup claims to cover 10,000 active loads and 8,000 locations across India on a daily basis. Its business model is very similar to the international digital freight platform 'Full Truck Alliance'.
Our take: The logistics-tech space is gaining increasing attention from investors as players seek to offer new-age services at scale and at affordable prices.
Vahak has the potential to revolutionize the logistics sector in India.
But, the competition is fierce. Vahak's greatest competitor, Shiprocket, has just raised $94M.
Get smarter in just
3 minutes
Your trend radar - innovative startups, emerging trends and business ideas you don't want to miss out. Sign-up and always be ahead.