Your daily trend radar - innovative startups, emerging trends and business ideas you don't want to miss out. Sign-up and always be ahead.
Intro
Good morning and welcome to the future 👋
If you're seeking an internship or looking to secure a talent pipeline for your business, check out today's startup for an innovative solution that addresses many current themes and trends.
Oh, and we have a meta poll about polls running on LinkedIn. Feel free to chime in here →.
Today's update is 320 words, 1.6 minutes
Snippets
🐛 Robotic worms: You might need to change your mental picture of a robot. Researchers from the University of California, Santa Barbara, and the Georgia Institute of Technology have created a robotic worm that can swim through sand. Dive Deeper →
🚘 Electric cars: The widely accepted notion that a 'dirty' electric grid and contamination caused by lithium mining mean that electric cars pollute just as much as their gas-powered counterparts is debunked in a new study. Dive Deeper →
🦿 Father helps son: A clear demonstration of how technology may improve someone's life can be seen in France. A wheelchair-bound son's father founded a startup to build an exoskeleton that assists him in walking. Dive Deeper →
Startup of the day
Virtual Internships, California (USA)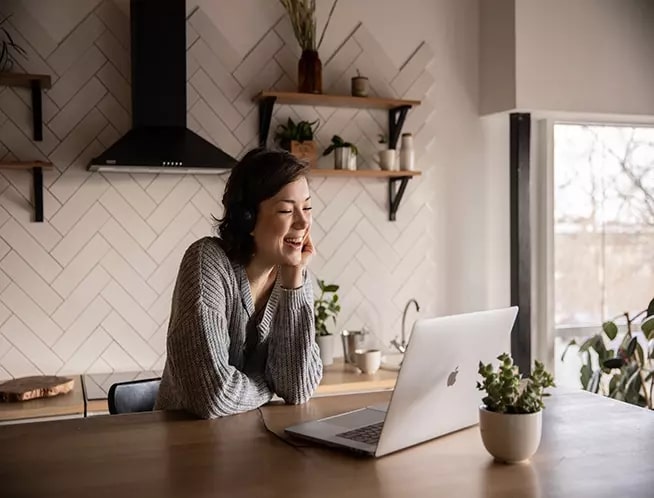 Source: Virtual Internships
What's the deal: Launched in 2018, Virtual Internships connects employers offering online internships with students or graduates seeking internship opportunities, and partners closely with universities and other educational organizations.
Underlying trends: EdTech, Remote internships
Why we have picked it: Virtual Internships addresses many of today's hot topics: Preparing young people for the workplace, hiring challenges, the 'normalization' of remote working, and the emerging importance of technology in education, to name but a few.
Why it matters: Research shows that internships increase the chances of getting a job after graduation. Conversely, they also help organizations create talent pipelines for the future. However, the pandemic has prevented many students from pursuing their dream internships.
Virtual Internships eliminates such obstacles by incorporating best practices and technology in a virtual setting, to improve the experience for all stakeholders.
The startup claims to host over 6000 students, 4000 companies, and over 100 universities and educational institutions worldwide.
Our take: Virtual Internships is redesigning internships for students in the 21st-century workforce, mirroring the future of work and addressing the needs of the education sector.
But, Virtual Internships' fee for each application of $1,495 is pretty pricey, and is likely to be a stretch for students from middle-income households.
However, students can pay in installments or, in special cases, their university may be willing to cover the costs on their behalf.
Get smarter in just
3 minutes
Your trend radar - innovative startups, emerging trends and business ideas you don't want to miss out. Sign-up and always be ahead.