Your daily trend radar - innovative startups, emerging trends and business ideas you don't want to miss out. Sign-up and always be ahead.
Intro
Good morning and welcome to the future 👋
'Metaverse' is the buzzword of the moment. Facebook's plan to develop a version of it has sparked worldwide interest. Is the metaverse going to change our lives or is it all a load of nonsense?
Today's update is 490 words, 2.5 minute
Snippets
🎤 Perfect pitch: The 'creator economy' is booming, but many creators, even those with large audiences, are missing out on huge revenues simply because they forget the need to sell. This Future article analyzes the issues and offers some tips on how to create a perfect pitch that's guaranteed to get revenues rolling in. a16z.com →
🎦 A bright future is looming: To loom — a verb that has become synonymous with the asynchronous video. When the founders of Loom got together six years ago, who'd have thought that what they would create could come to represent the future of communication? Protocol →
📨 Cold email success is no accident: Cold emails offer only a very small window of opportunity to make an impact and get a positive result. Sahil Bloom offers some great tips on how to make a great impression fast. Twitter →
1-Big Thing
How the metaverse is dividing opinion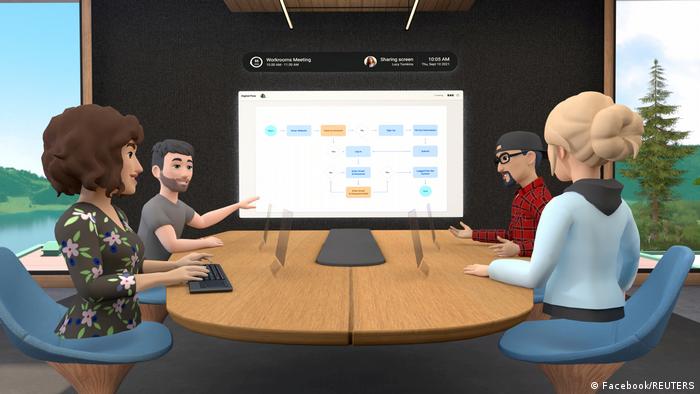 Source: Facebook
What's the deal: Facebook's intention to develop the metaverse has got the world talking. Opinions are polarized.
Some think it will revolutionize the way we do just about everything; others think it's bullshit.
What the heck is the metaverse?
Since the metaverse is just an idea so far, there is no universally accepted definition. According to some, it could be the future of the entire internet.
You could use a headset instead of a computer to enter. Work, play, concerts, or even just hanging out could all be done in this virtual reality.
With its Oculus headsets, Facebook has invested a lot of money in virtual reality and is betting on being the market leader.
The divide: Two opposing viewpoints can help to form an opinion about how the metaverse might shape our future.
The first author claims it's nonsense because "no one can actually explain why it's better" and we've been playing games and chatting for decades.
The second author argues that it is easy to dismiss new technologies and that the metaverse is a natural extension of the current internet.
The bottomline: Virtual realities will continue to become a greater part of our lives. That's for sure. People are already staring at their phones while walking and, yes, even while driving.
But, the metaverse is indeed just bullshit, until it isn't. In the same way that smartphones were a good idea for the masses in theory prior to the iPhone. The metaverse is bullshit until we experience a version that is highly useful, fun and socially accepted.
In 5-10 years, there will be a metaverse, and we will use it. But I bet it won't look like anything we've imagined so far.
Get smarter in just
3 minutes
Your trend radar - innovative startups, emerging trends and business ideas you don't want to miss out. Sign-up and always be ahead.