Your daily trend radar - innovative startups, emerging trends and business ideas you don't want to miss out. Sign-up and always be ahead.
Intro
Good morning and welcome to the future 👋
Have you noticed how time seems to go faster as you get older? Okay, so in reality that's impossible, but the report in our first snippet presents a plausible explanation for this somewhat bizarre perception.
Today's update is 357 words, 1.8 minutes
Snippets
⌛ Why time 'speeds up': Time goes faster as you get older. Who hasn't heard older friends or family cite this observation and maybe laughed at the idea? However, it seems there may actually be a scientific explanation for this perception. Harvard →
🏎️ Drag racing takes to the sky: It had to happen. Motor sport is about to take on a new dimension as Australian startup Airspeeder trials its first electric flying car race. The company is on track to launch its eVTOL Grand Prix piloted racing series in 2022. Interesting Engineering →
₿ Reining in the DeFi 'wild west': While in theory decentralized finance (DeFi) seems a great idea, multiple major hacks and scams have plagued the industry and damaged its reputation. Sid Powell, co-founder of Maple Finance, believes increased regulation is inevitable. CNBC →
📘 Leadership Advice: A simple, reiterated message is a powerful thing. If you're part of a management team, it's crucial to keep repeating yourself. At least that's the view of this VC. Blog →
1-Big Thing
Disrupting the traditional management consulting model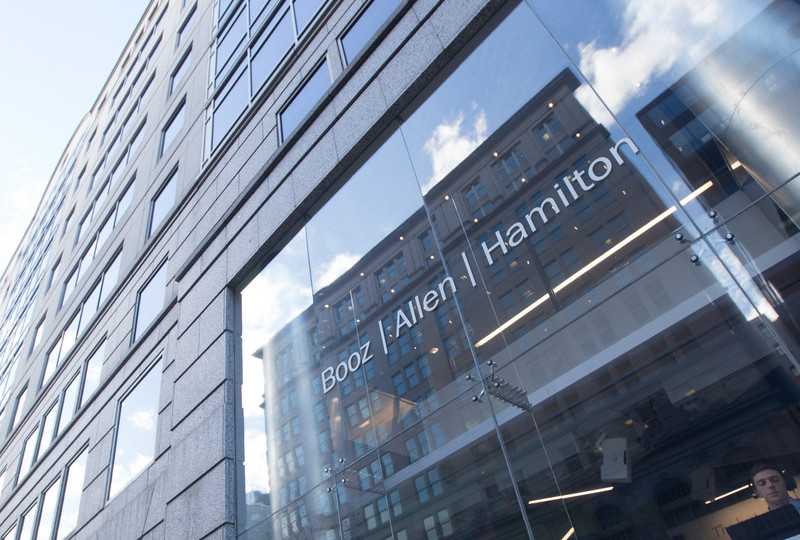 Source: Booz Allen
What's the deal: The days of consulting firms selling only people, time and resources are long gone.
Today, they are also providing complete digital platforms developed in house.
The recreation.gov portal, the US government's one-stop shop for public land use, designed and developed by Booz Allen's own software engineers and cloud architects, is a case in point.
Why it matters: Booz Allen beat four 'product' companies to win the contract.
It represents a huge shift in the consulting model, combining business and technology expertise to provide a complete solution.
In the future, consultancy firms will increasingly compete with 'product' companies for technology talent and will be an attractive career alternative for individuals with both technology and business acumen.
Our take: It is an interesting and, perhaps, inevitable development which will challenge the established players in the 'product' market.
But, issues of scale and non-matching culture, as well as billing priorities, mean that consulting firms are unlikely to replace big tech companies any time soon.
Quote of the Day
"This is what I like about photographs. They're proof that once, even if just for a heartbeat, everything was perfect."
Jodi Picoult
Get smarter in just
3 minutes
Your trend radar - innovative startups, emerging trends and business ideas you don't want to miss out. Sign-up and always be ahead.